These Apple accessories are on sale
Optimize your all of your devices.
We may earn revenue from the products available on this page and participate in affiliate programs. Learn more ›
Nearly every single device in the Apple ecosystem, especially the mobile ones, is considered one of the most coveted items in the tech market. But while they already boast an impressive amount of utility fresh off the box, there are still ways to enrich your experience with them, and that's by using accessories. The market is swimming with Apple-compatible accessories designed to deck out and optimize your device.
Check out these Apple accessories on sale: 
Get rid of cable clutter and add a stylish accessory to your workspace at the same time with this 2-in-1 dock that keeps your devices organized and energized. It can charge both iPhones and Apple Watches simultaneously, and its solid wood design classes up any desk. Normally $79, you can get it on sale for $59.99.
Refuel your iPhone and Apple Watch on the go with this portable charger that packs an integrated MFi-certified Apple Watch magnetic charger and smart high-speed USB output. With its 8,000 mAh capacity, it can provide over two weeks of Apple Watch charging and 3 days of iPhone charging. It normally retails for $99, but you can grab it on sale for $79.99.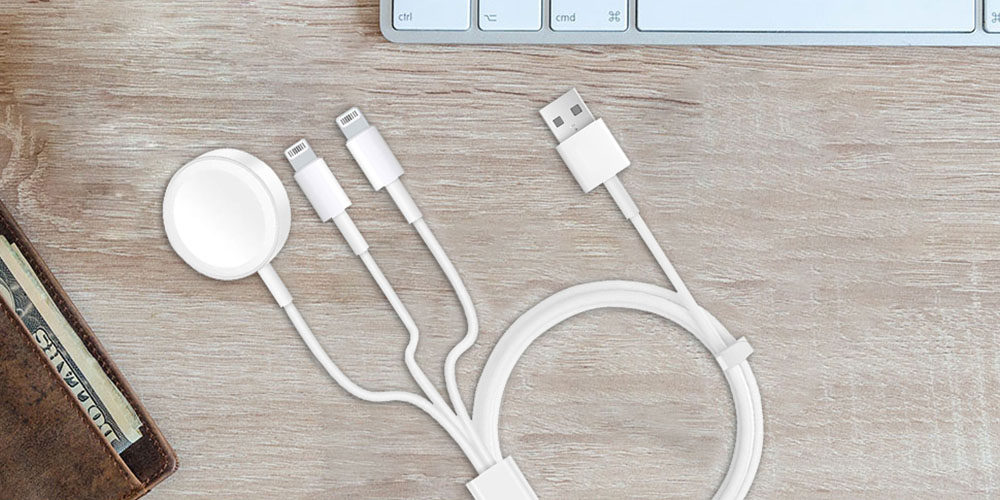 This charger lets you juice up two Lightning devices and your Apple Watch simultaneously. It's certified by CE/ROSH, meaning it has over-current, over-heat, and short-circuit protection and won't harm your precious gadgets. Formerly $34, it's on sale for $24.99.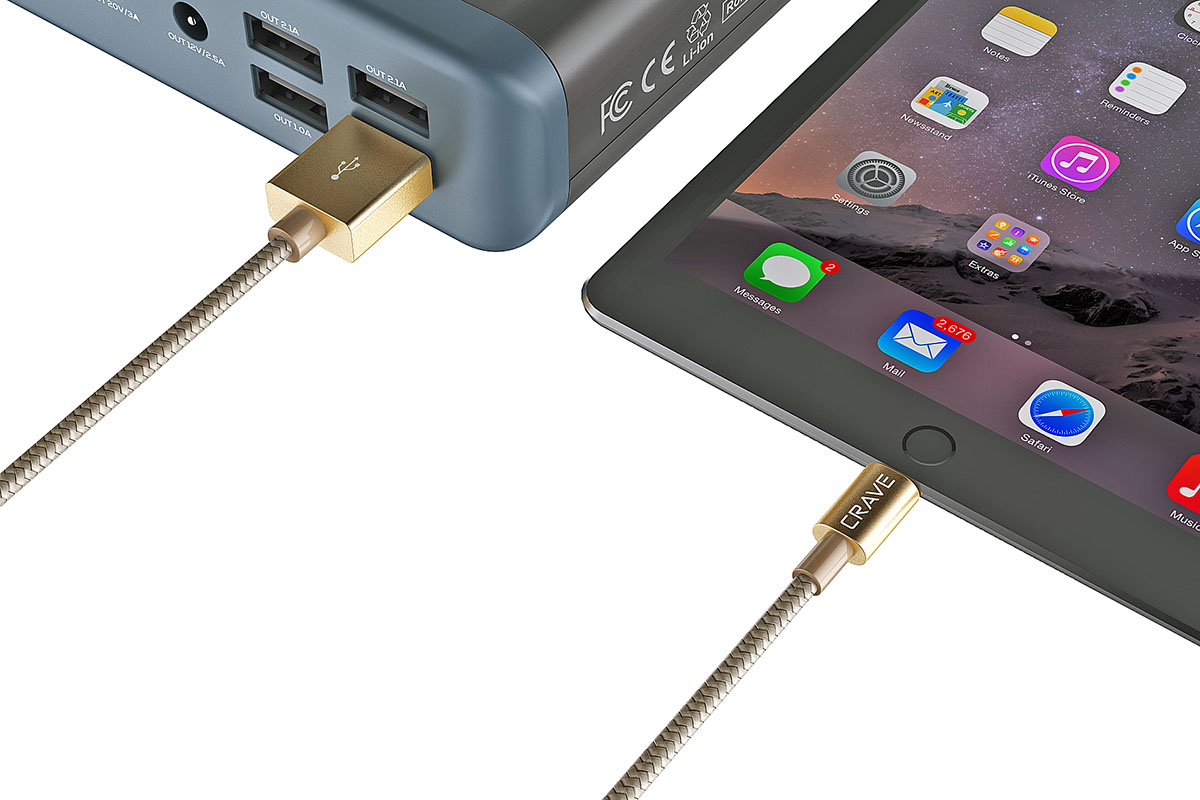 With this cable, you'll no longer have to park yourself near a power outlet. It measures four feet and is wrapped in tangle-proof nylon, giving you flexibility and offering extra durability. Originally retailing for $19, you can score it on sale for $14.99.
Designed to keep you at full power wherever you go, this set boasts a high-performance USB C wall charger with a foldable AC prong to keep things compact, efficient, and safe. It also comes with a 6.6-foot long cable that supports fast charging and data sync with up to 10Gbps transfer speed. Its usual retail price is $39, but you can grab it on sale for $24.99.
Portable enough to fit in your pocket, this charger keychain with a 950 mAh battery is designed to wirelessly charge the touch-sensitive Apple Watch on the go. With the help of its strong magnetic absorption, it lets you adjust the angle freely without moving from the charger center. It's usually $49, but you can buy it on sale for $19.99.
This power bank is specifically designed to wirelessly power up your AirPods, Apple Watch, and iPhone, so you won't have to fumble with separate chargers. Lightweight and compact, it's small enough to take and use anywhere. Normally $119, it's on sale for $49.99.
Connecting your AirPods to your Mac will no longer be a hassle with this app — rated 4.5/5 stars by verified purchasers — that lets you connect without going to the Bluetooth menu. With a single click, you can play your Mac's audio through your AirPods and change listening modes easily. It's usually $10, but you can get it on sale for $8.99.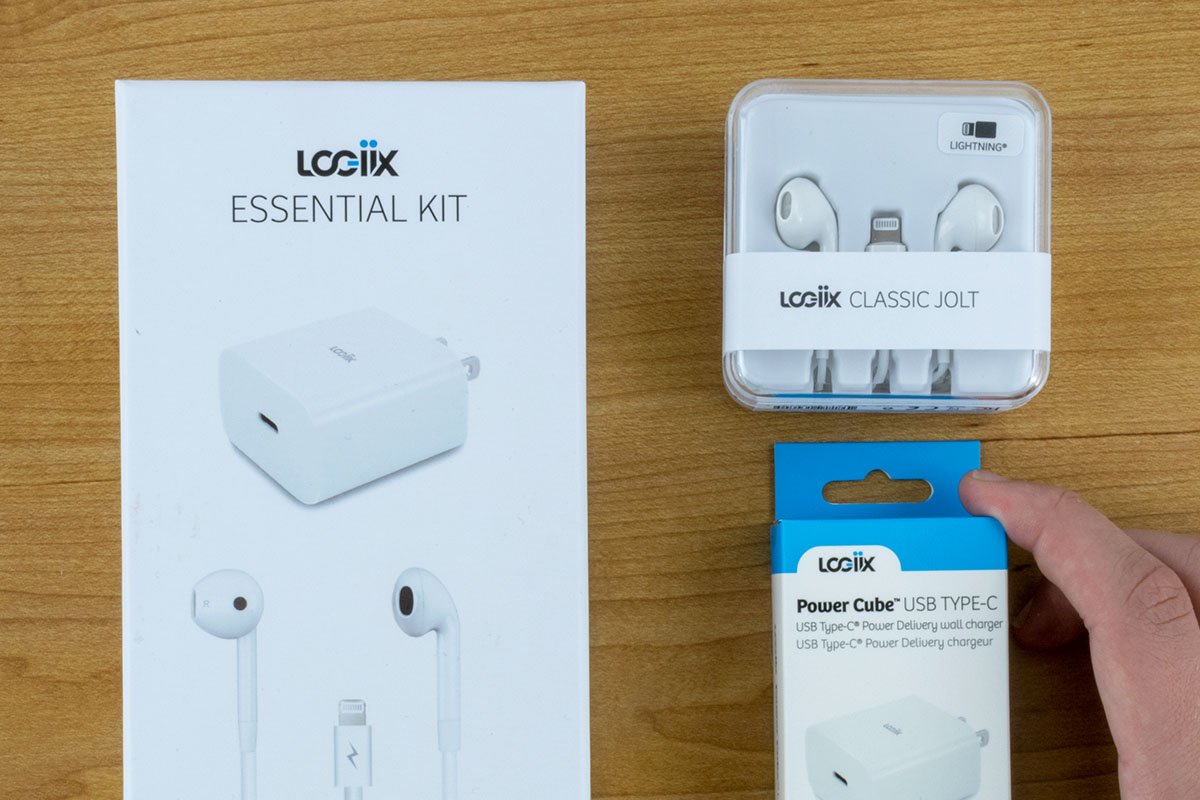 This kit contains all the essential accessories you need to enjoy your iPhone. It features a fast-charging USB C Power Cube wall charger that works well with Apple's proprietary cable, as well as a pair of earphones that deliver well-rounded sound. Usually $69, you can score it on sale for $42.95.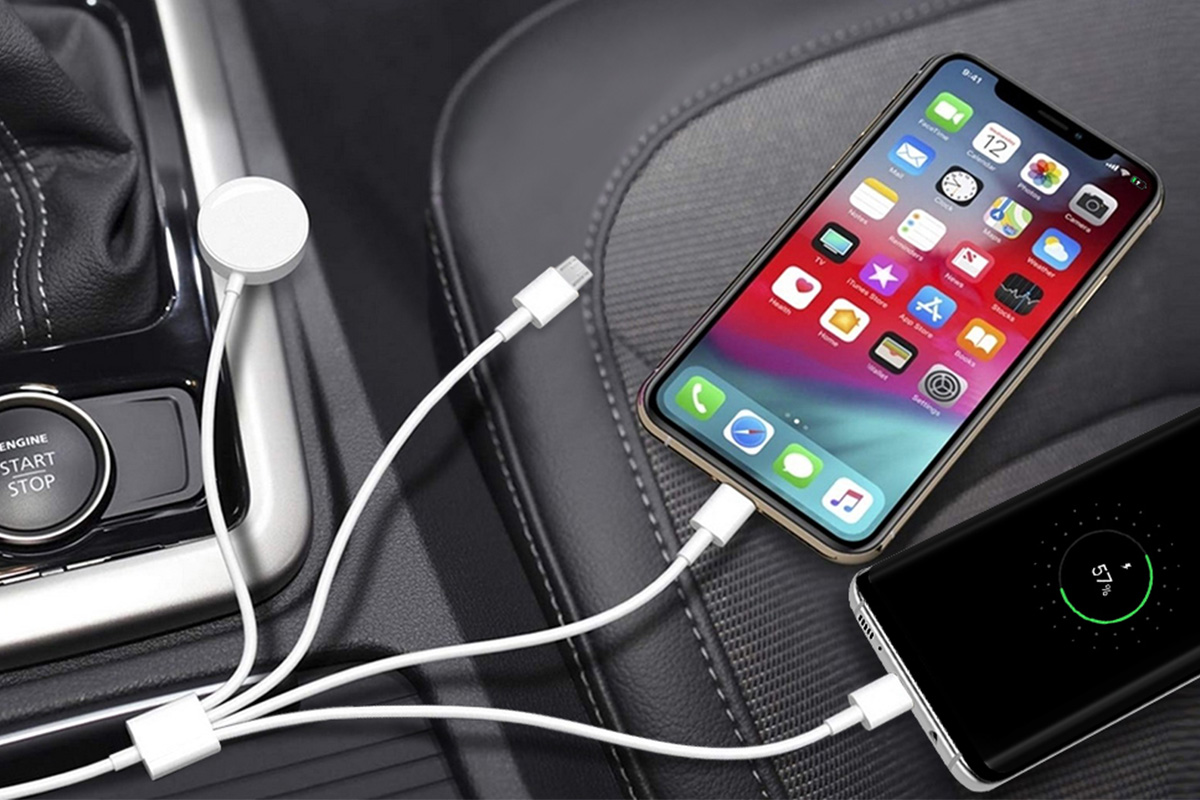 Eliminate cable clutter with this wire equipped with four different connectors—Lightning, USB-C, Micro, and Apple Watch charger—allowing you to charge various devices simultaneously. Thanks to its top-quality TPE material, it's built to last for years. Formerly $34, you can buy it on sale for $17.99.
Ideal for people on the go, this portable wireless charger powers up your Apple Watch even when you're on the move. With a strong magnet, it keeps the watch in place at all times. It originally retails for $49, but you can grab it on sale for $39.99.
Why use a regular case when you can protect your phone with a case with a built-in battery? Designed for the iPhone 13 or 13 Pro, this case provides extra hours of talk, video, audio, and internet use with its 5,000 mAh Li-Polymer battery. Made of TPU, it can also protect your phone from scratches. It usually goes for $39, but you can grab it on sale for $29.99.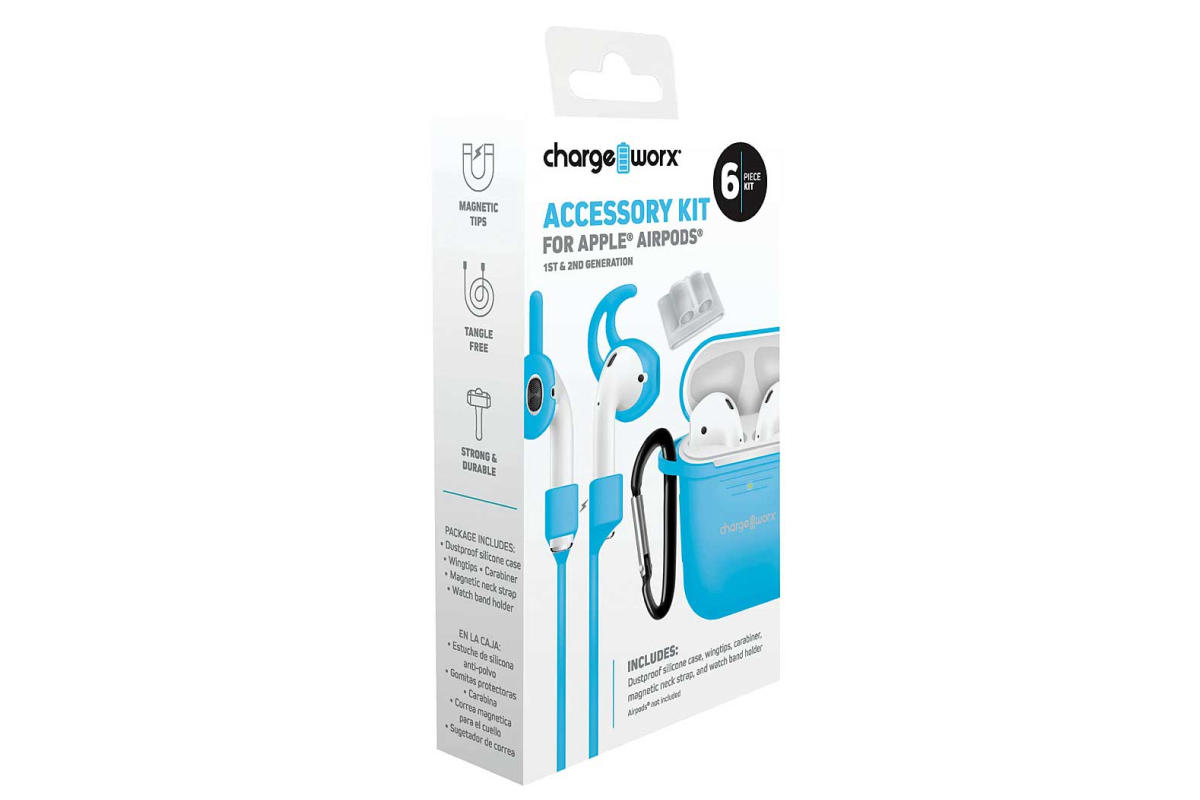 The last thing you want to happen to your AirPods is to lose them, and with this 5-piece accessory kit from Chargeworx, you get to take good care of them. The silicone case protects the AirPods from scratches, while the wingtips secure them in place inside your ear. There's also a magnetic safety strap that lets you hang them on your neck, a watch band holder, and a carabiner so you can attach them to your belt, bag, or clothes. Normally $49, you can grab the bundle on sale for $22.99.
Prices subject to change.