Capture crystal-clear, stable images with these gimbals & mounts on sale
Say no to shaky shots.
We may earn revenue from the products available on this page and participate in affiliate programs. Learn more ›
Modern smartphones have cameras that are advanced enough to capture impressive imagery and crystal-clear footage. That's why there are many professional photographers and directors who don't mind shooting with just their phones. But in order to take the shots you have in mind, you have to ensure that the camera is stable enough to capture steady images and footage. More often than not, you can't do that with just your hands.
This is where mounts and gimbals come into play. They are stabilizers specifically designed to offer shooting assistance, helping you capture striking imagery and cinematic footage without carrying a tripod or a dolly. To help you with your gimbal shopping, here are ten top-rated options on sale:
Rated 4.1 out of 5 stars on Amazon, this gimbal stabilizer is engineered with the all-new iSteady 3.0 algorithm to eliminate shakes, resulting in crystal clear footage. It also features auto-rotation and a non-orthogonal axes design, so you'll find it easier to take immersive and wide shots. Usually retailing for $79, you can score it on sale for $59.99.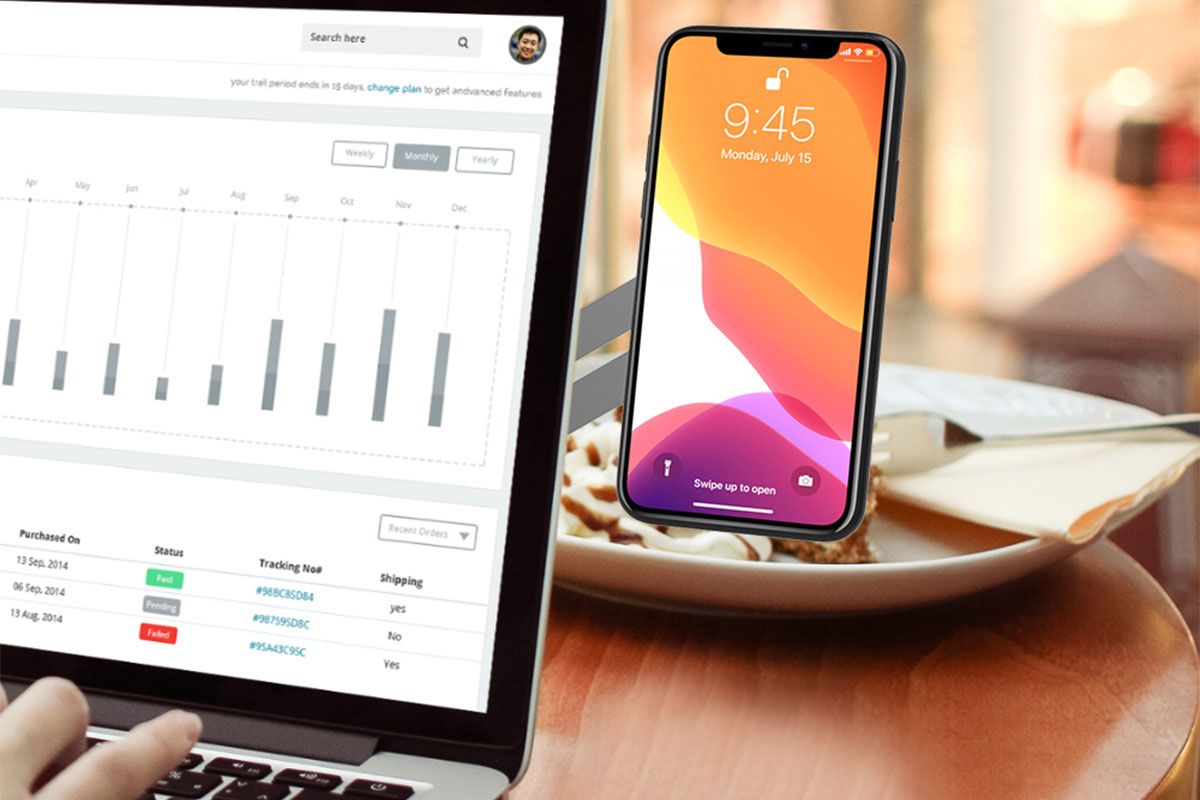 If you could use an extra display, but find an additional monitor bothersome, this side mount lets you mount your phone and clip it on your laptop, extending your screen in a jiffy. It uses a magnetic design so your devices stay firmly in place and it's portable enough to be carried around everywhere. Originally $24, this smartphone-friendly side mount is on sale for $14.99.
This smartphone mount is designed to be your personal cameraman. Equipped with auto-tracking technology, it lets you take the perfect selfie, action shot, group photos, as well as creative content like dynamic videos, panoramic images, time-lapse motion videos, and more. Portable and convenient, you can use it to take great photos and fun videos anytime and anywhere. It usually retails for $109, but you can grab it on sale for $99.99.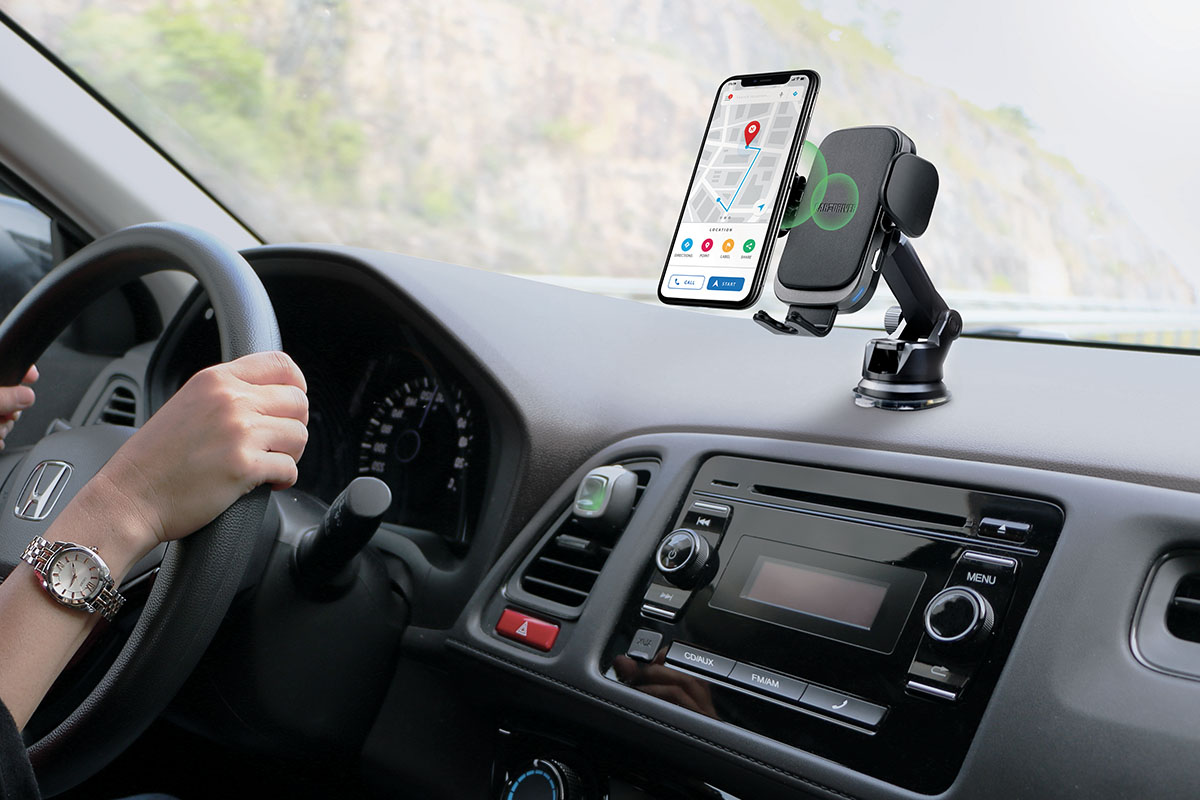 Perfect for those who use their phone's GPS when driving, this motion-activated mount kit has a built-in wireless charger to ensure your device has power and comes with an auto-adjusting mount that grabs your phone with ease. Once you're done, simply use the touch-sensor function to release your phone from the mount. It typically retails for $54, but if you enter the code DRIVE15 at checkout, you can get it on sale for $15 off.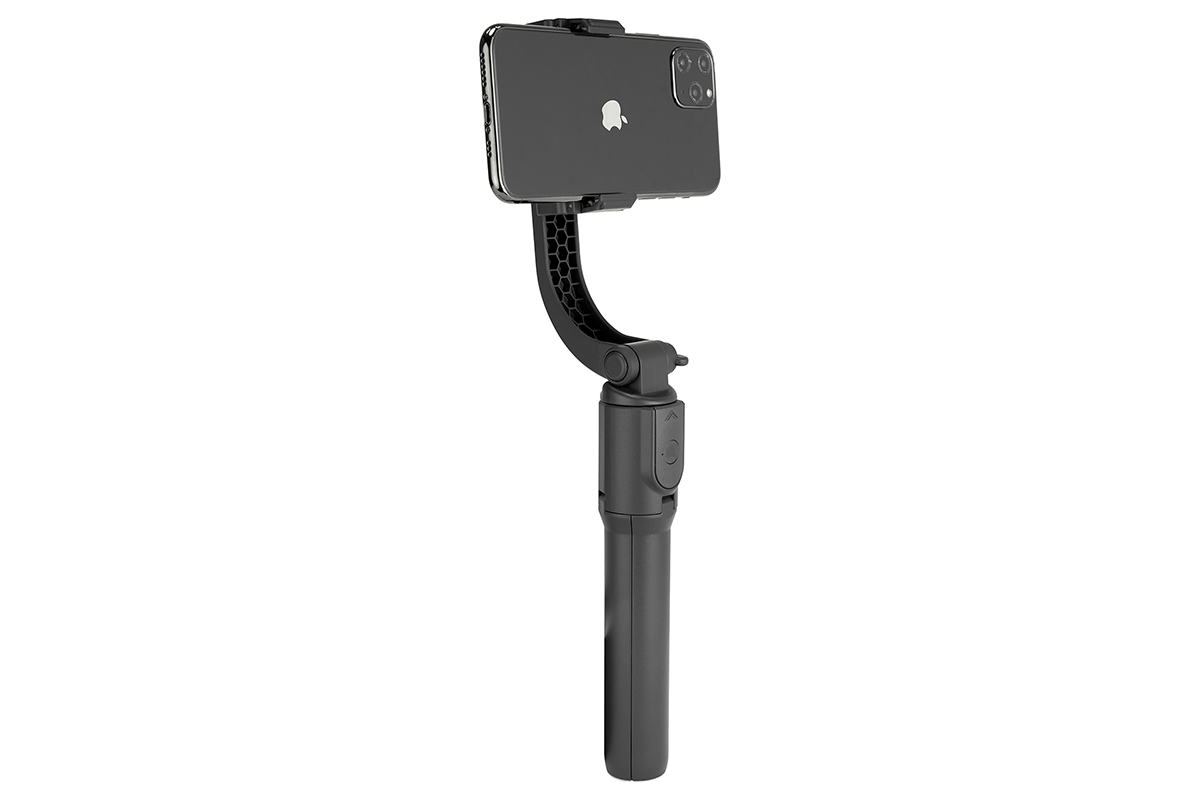 This multifunctional stabilizer can be used as either a stabilizer grip or a standalone tripod. Its single-axis gimbal reduces shaking motions, and it works both horizontally and vertically, so you can take creative shots. It also lasts up to two hours on a single charge. Normally $54, this versatile gimbal and tripod hybrid is on sale for $49.99.
Rated 4.5 out of 5 stars on Amazon and 4.7 out of 5 stars on GoForGadgets.com, the Pivo is capable of tracking any object and movement with face, body, action, and even horse tracking. It packs features like auto-zoom, target exposure, and smart capture, and with the included tripod, you can create any content with ease. Formerly $279, you can buy it on sale for only $199.99.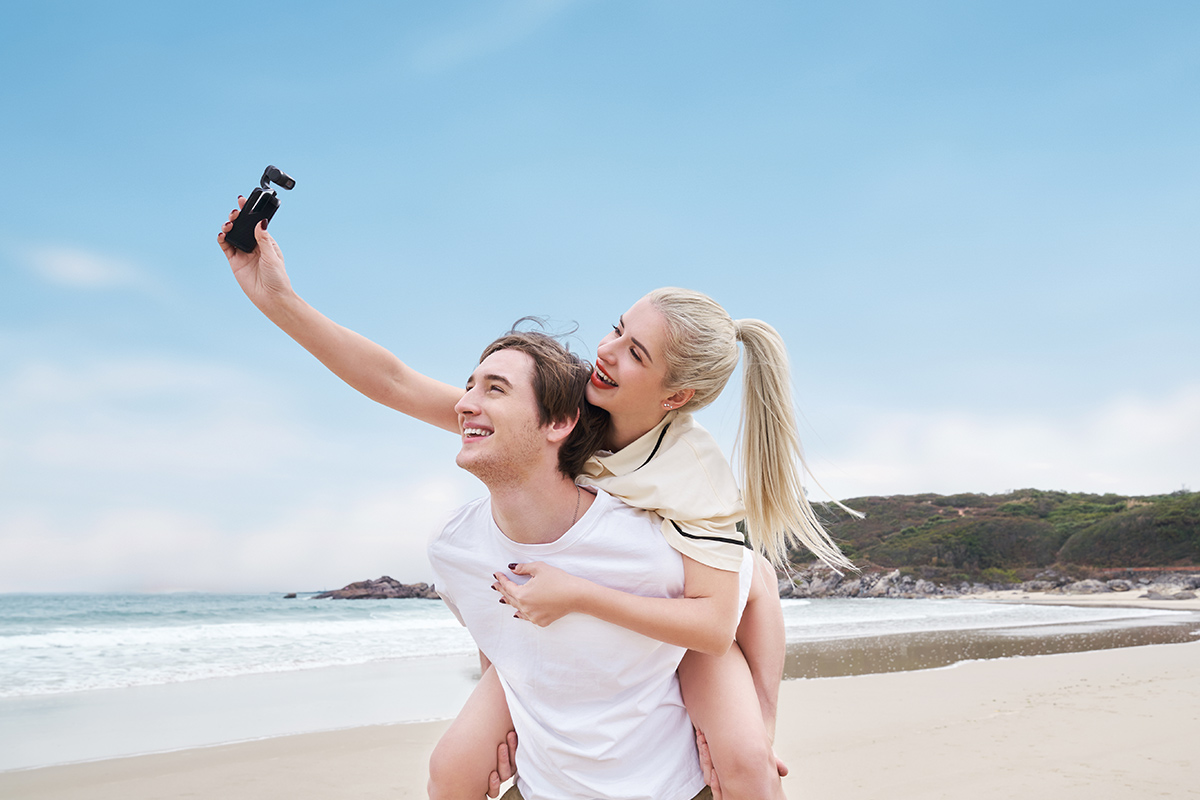 This 3-axis gimbal already has a built-in mini camera for seamless content creation. It can take 12-megapixel photos, 4K videos at 60fps, and 8x slow-motion footage, and its 120-degree FOV is ideal for capturing selfie videos or vast landscapes. It also has stereo microphones boasting improved pickup performance, intelligent noise reduction, and uncolored sound. Grab it for $299.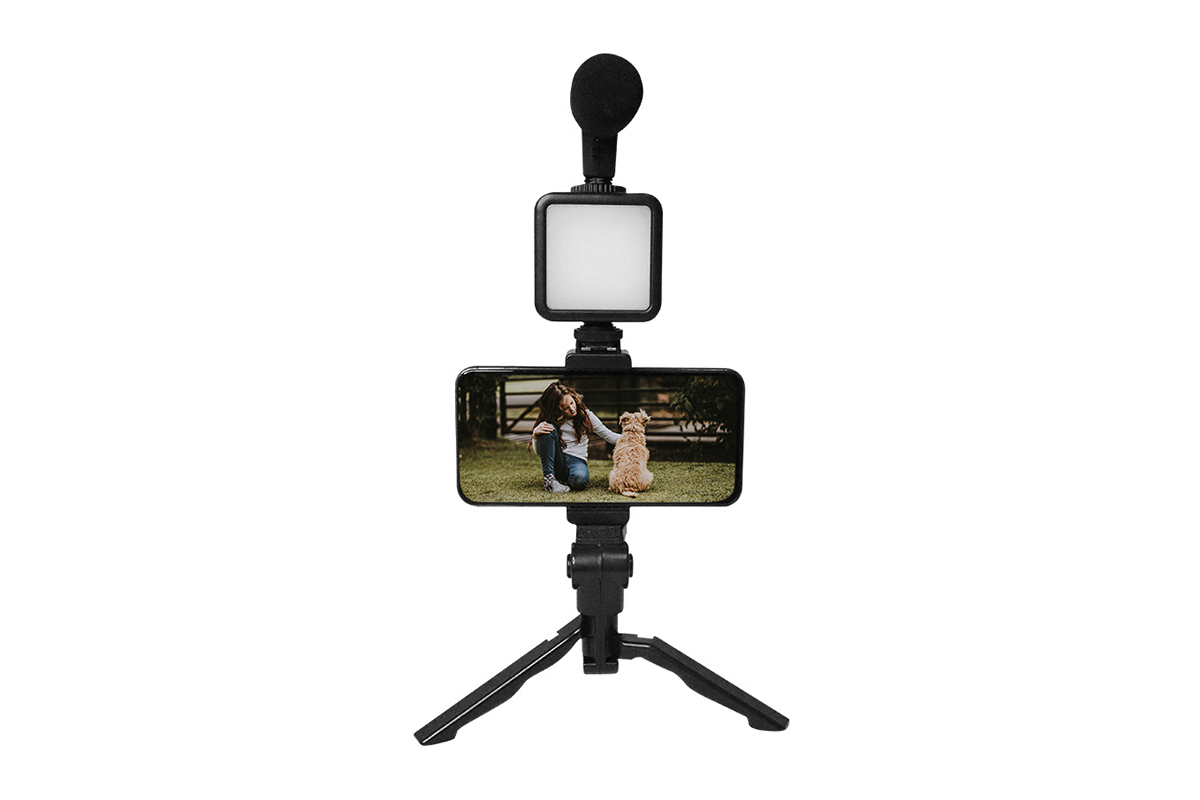 If you're into vlogging, the VLOG DOG packs all the essentials for hassle-free shooting. It's a desktop tripod that provides hands-free, stable shooting and video recording, but you can also collapse the legs and use it as a handgrip for mobile shooting. Plus, with the noise-canceling microphone and rechargeable LED fill light, your vlogging needs are covered. Normally $119, this vlogging kit is on sale for $39.99 for a limited time.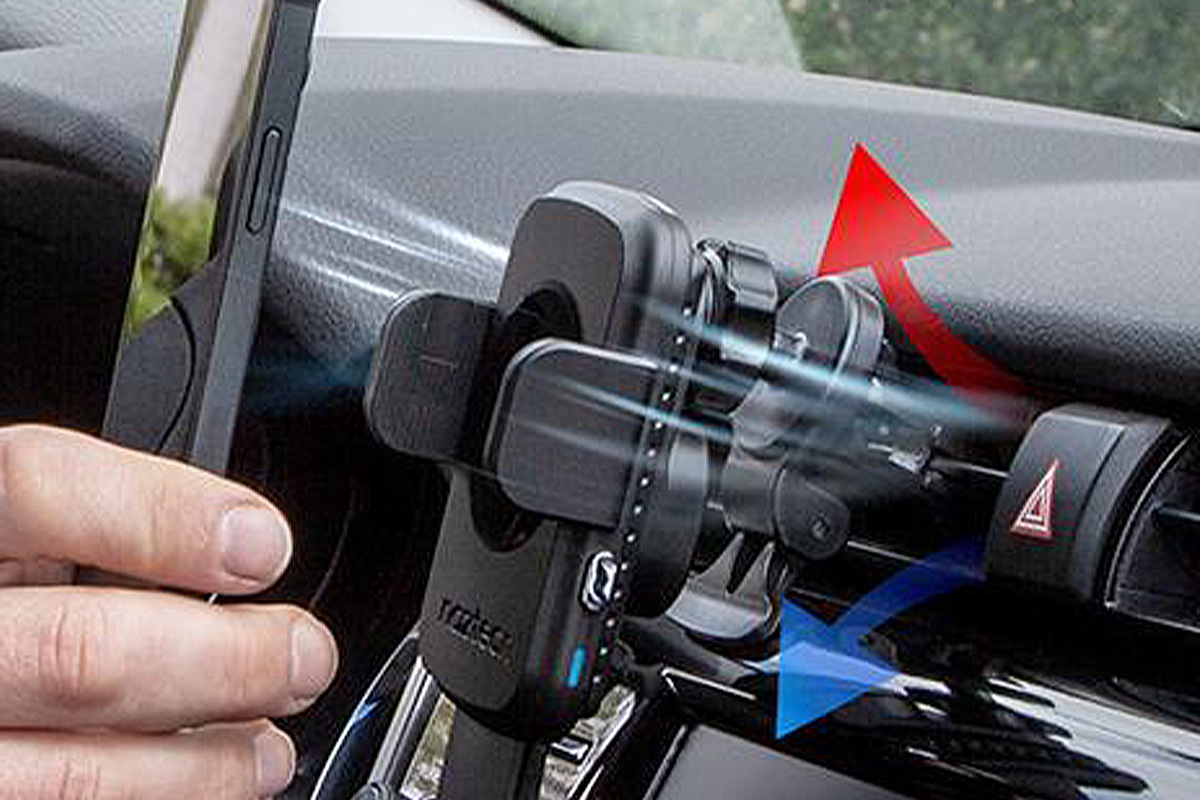 Another option is this car mount equipped with Smart Grip technology, which combines auto-adjusting mounting and high-speed charging for safer driving. Simply place your phone on the mount, and the sensors will automatically open and close securely. Thanks to its Qi technology, it also begins fast charging your phone upon contact. It usually goes for $44, but you can get it on sale for $39.99.
Designed to make filming easier, this gimbal allows you to film hands-free. It uses AI technology to automatically identify your face and follow you wherever you go. With 360-degree rotation, it also keeps you centered in the frame at all times. Formerly $129, you can grab this object-tracking gimbal on sale for only $36.99.
Prices subject to change.