Give the gift of a brighter smile with these water flossers, electric toothbrushes, and whitening kits on sale
Upgrade someone's smile.
We may earn revenue from the products available on this page and participate in affiliate programs.
This upcoming holiday season, give the gift of a brighter, healthier smile. You might think a toothbrush or a whitening kit may be boring, but they're incredibly functional. After all, your friends and family always consume a lot of treats over the holidays, so there's a high chance they'd be using your present anyway.
Get ahead of your shopping list and snag these dental hygiene products on sale: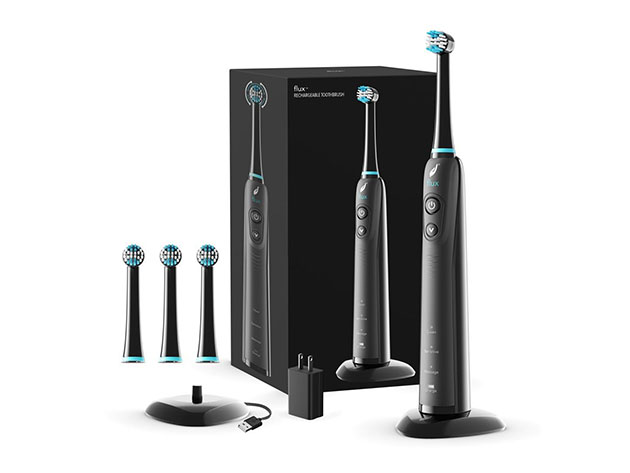 Capable of delivering up to 8,000 oscillating dynamic movements per minute, this toothbrush provides an effective yet delicate cleaning action. It features a 2-minute auto-timer with a 30-second pause, so you know when it's time to move to the next section. Completely flexible, it's suitable for use with braces, fillings, crowns, and veneers, too. Formerly $128, grab it on sale for $37.99.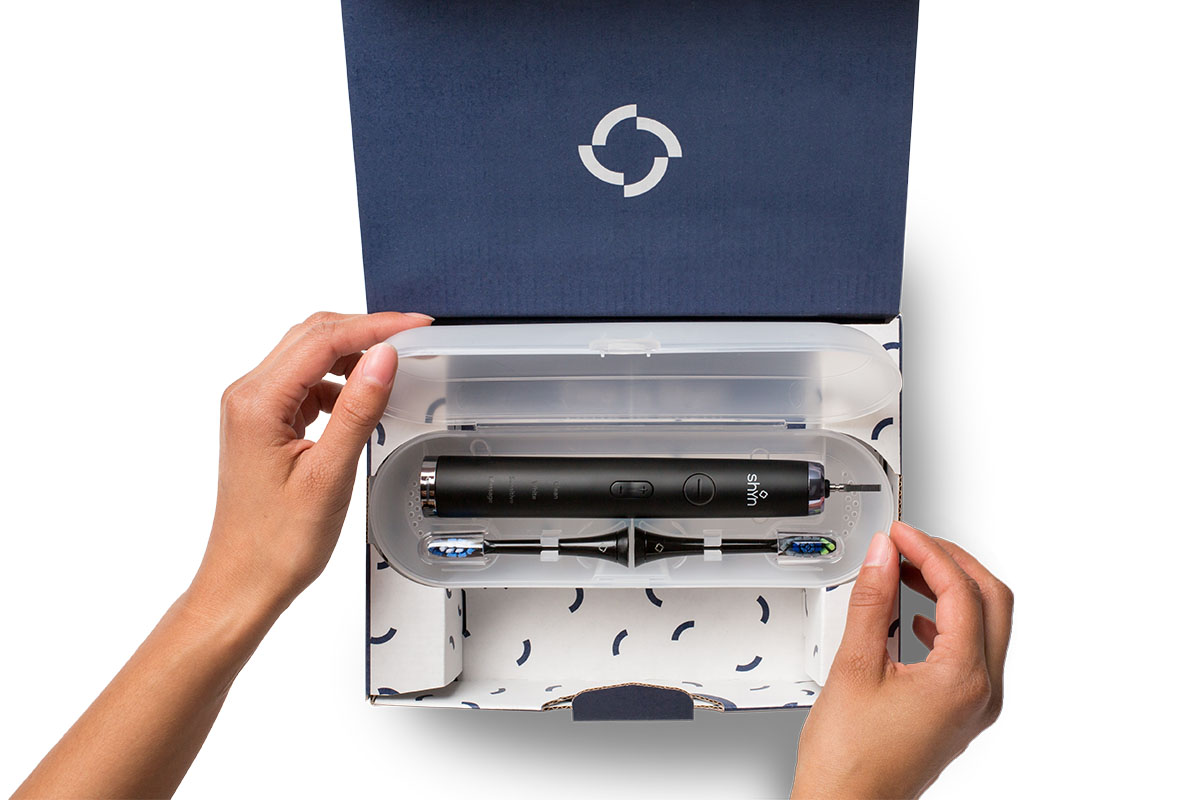 Approved by the American Dental Association (ADA) and winner of the 2019 Travel Award for Best Electric Toothbrush by People Magazine, this toothbrush offers personalized cleaning with 4 brush modes and 5 intensity levels. It comes with specialized brush heads to cater to hard-to-reach areas, and its built-in battery can hold a charge for over 2 weeks of regular use. It also has a gum protecting pressure sensor to keep your gums safe. It usually goes for $170, but you can snag it on sale for $59.95.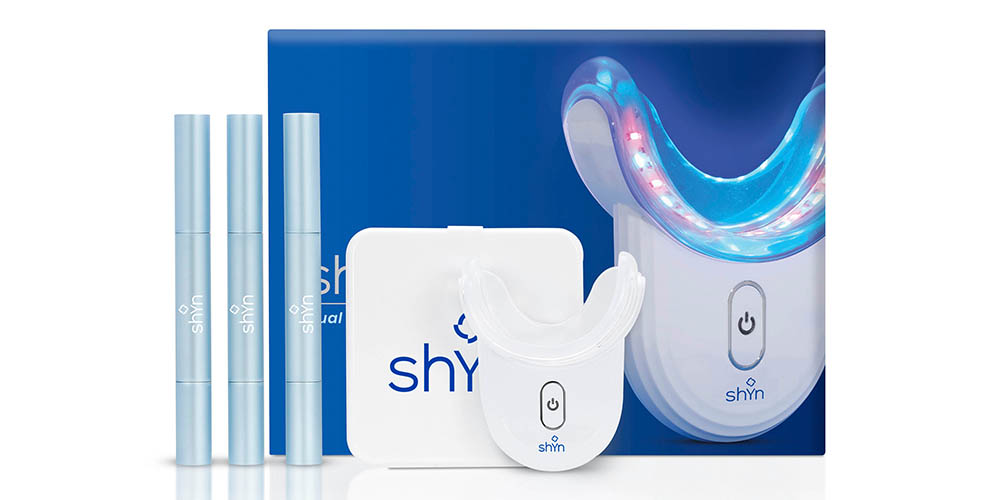 Make your teeth sparkle with this mouthpiece that uses next-generation cool light technology to deliver real teeth whitening results. It's equipped with 32 LED accelerator lights that offer 2 treatment modes: Blue Light for maximum whitening results, and Dual Color for both whitening and soothing gums. Meanwhile, the brighter gel is made of only the highest quality ingredients and is safe for your tooth enamel, veneers, and other dental work. Typically $145, you can get it on sale for $99.99.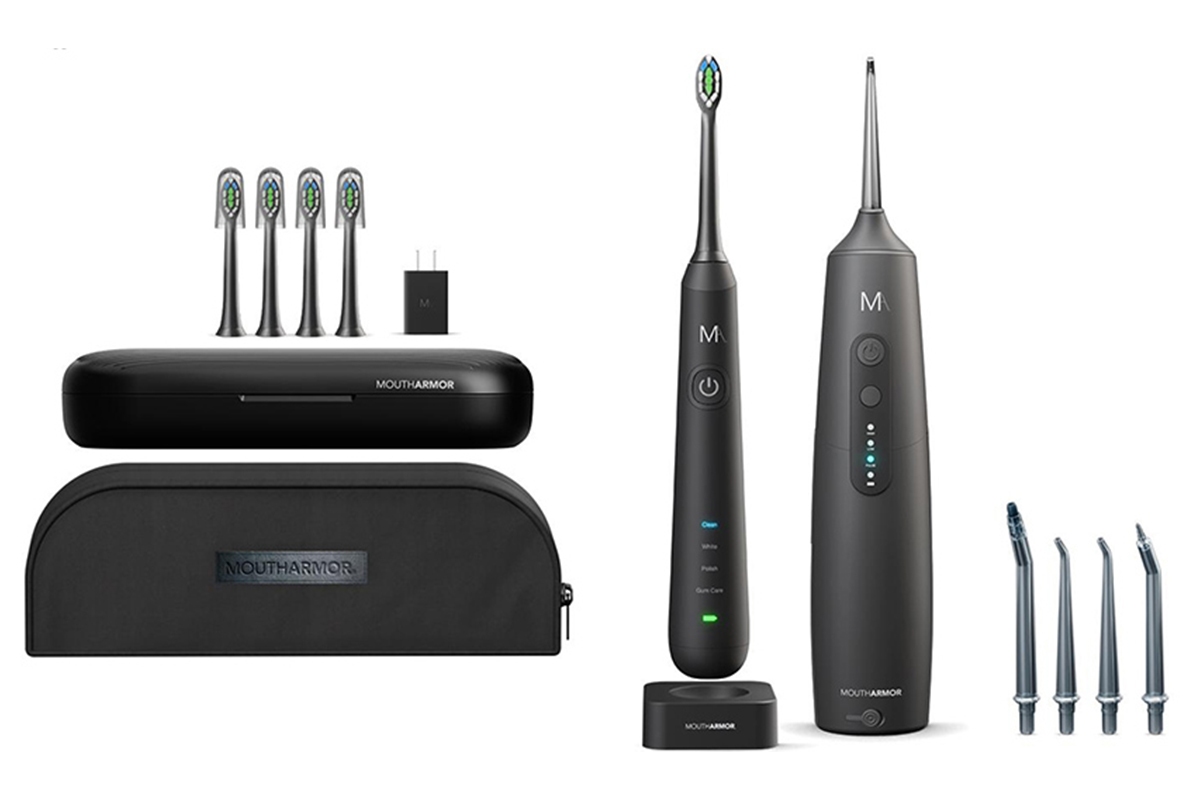 Helmed Amazon's Choice at 4.3/5 stars, the Mouth Armor is powerful enough to eliminate plaque, bacteria, and debris. With an accompanying water flosser and 4 additional brush heads that vibrate at a powerful 38,000 sonic motions per minute, you can experience the most efficient way to clean your teeth. The brush can last up to 6 weeks on a single charge, all thanks to its lithium-ion battery. Its retail price is usually $279, but you can get it on sale for $69.95.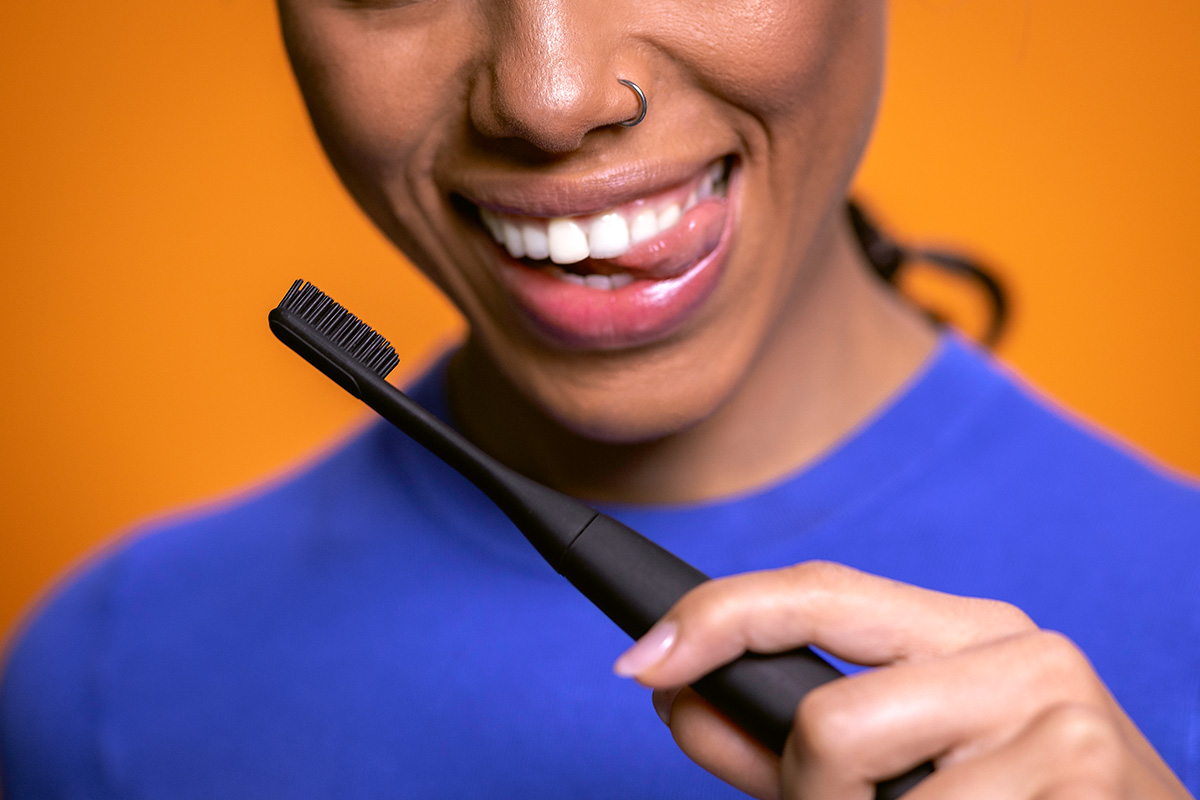 The PomaBrush is as minimalist as they come. It features charcoal-infused PBT nylon bristles designed to remove surface stains and a brush head that delivers 15,000 powerful, but soft vibrations per minute. It can hold a month of charge, but its compact case can extend its life for an additional 3 months. It usually goes for $169, but you can get it on sale for $119.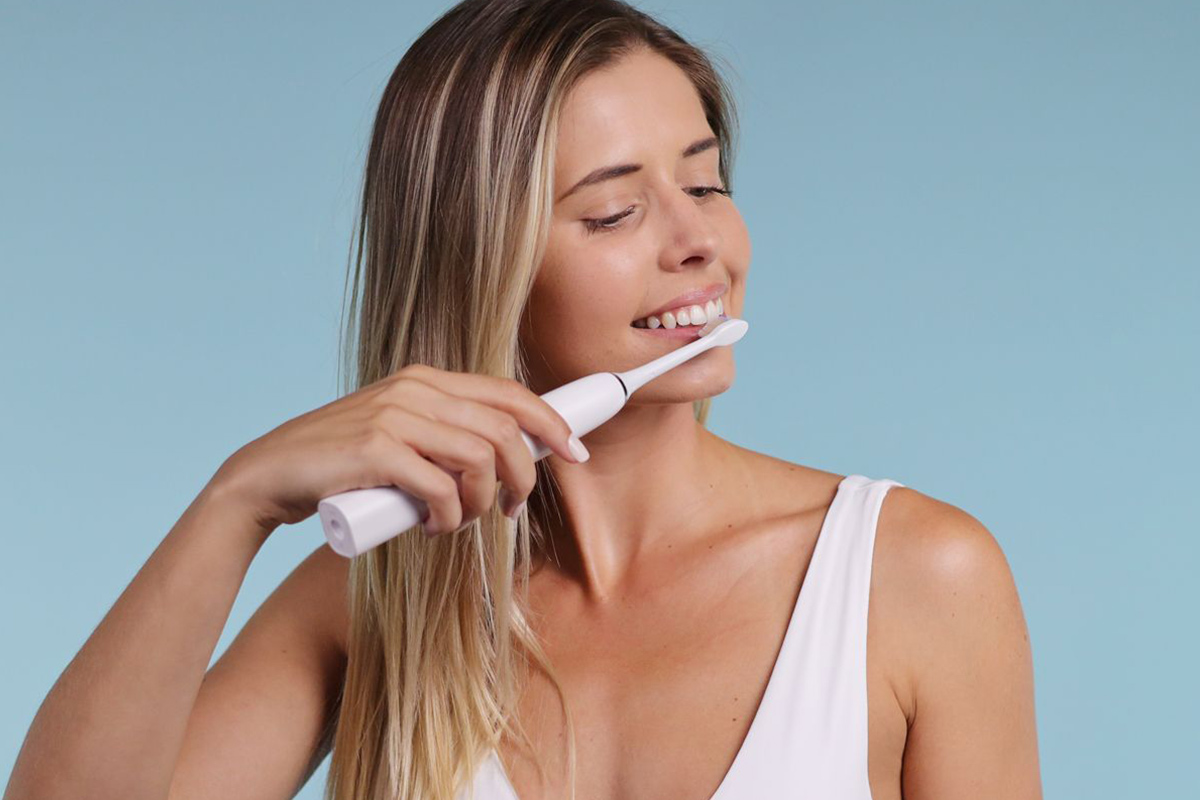 This toothbrush boasts everything you need for a clean and healthy smile. It can provide 38,000 powerful sonic motions per minute, 4 brush modes to accommodate varying needs, and a smart timer that pulses every 30 seconds. It's also completely portable with the included adapter and USB cable, making it easy to bring when traveling. Its regular retail price is $149, but you can score it on sale for $39.99.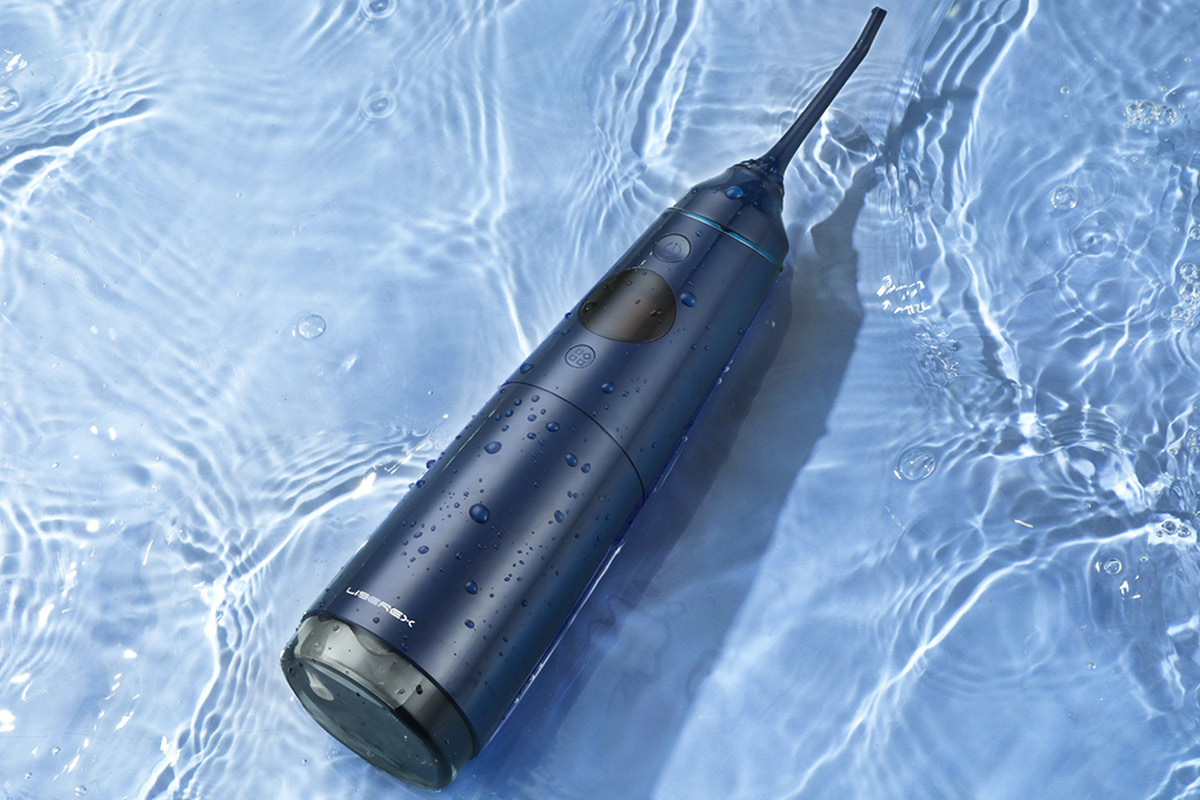 Rated 4.9/5 stars on Amazon, this water flosser is capable of cleaning teeth effectively, including false teeth, orthotics, dental braces, and teeth sockets. It can rinse off residue stuck between teeth and below the gums and features 5 different nozzle tips and 4 cleaning modes to accommodate various cleaning needs. With an IPX7 waterproof rating, it can be used in the shower. Normally $36, you can grab it on sale for $24.99.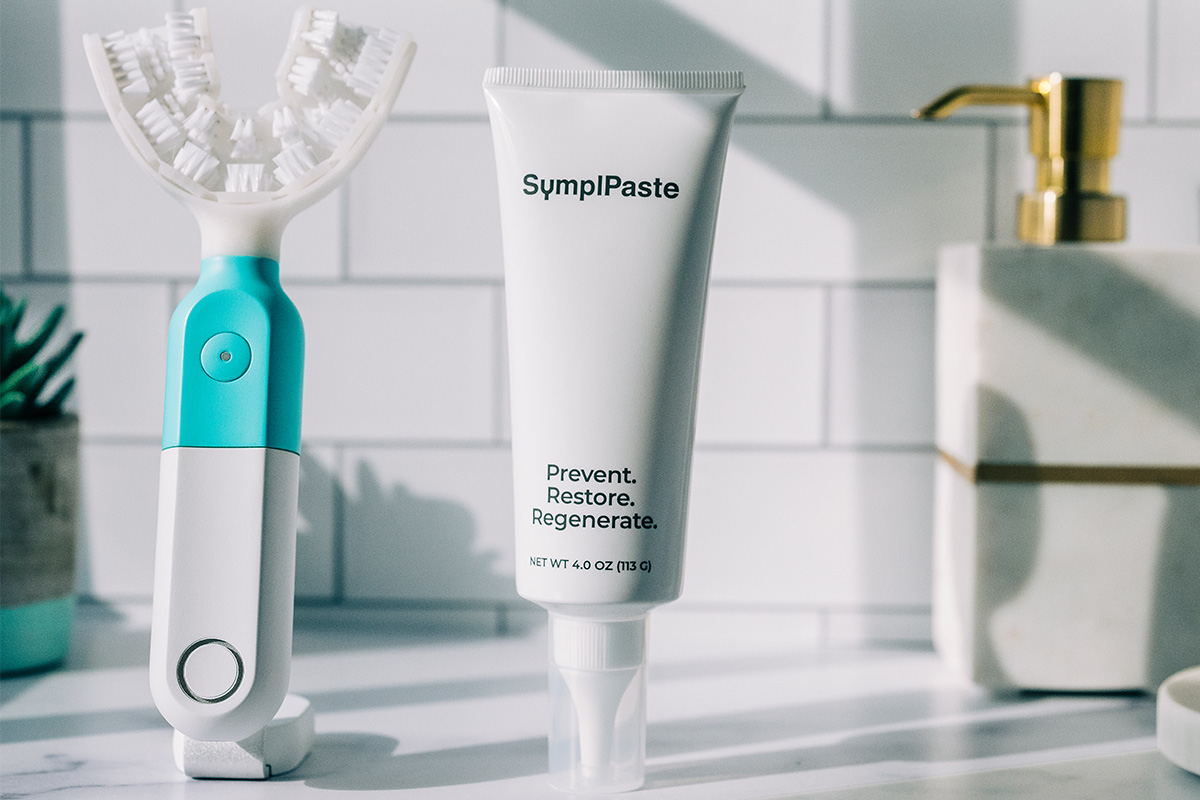 Unlike traditional toothbrushes, SymplBrush harnesses the equivalent of 20 toothbrushes working simultaneously, resulting in a Y-shaped brush that delivers a clinically proven and effective clean every time. It's designed this way to eliminate user error, which is the most common cause of dental issues. In addition, it can accommodate a variety of mouth sizes and provides 5-7mm of bristle movement and up to 900 strokes per minute. It typically retails for $189, but you can grab it on sale for $169.
Prices subject to change.