Elevate your productivity levels with a lifetime license to Microsoft Office, now only $34.97 during our Labor Day Sale
Available for Mac and Windows through Aug. 31.
We may earn revenue from the products available on this page and participate in affiliate programs. Learn more ›
Searching for lifetime access to premium Microsoft programs for Mac or Windows? Get a lifetime license to MS for just $34.97 (reg. $219) during our Labor Day Sale, ending Aug. 31 at 11:59 p.m. PST. 
Microsoft Office has been the cornerstone of productivity for decades, empowering individuals and businesses to create, communicate, and collaborate seamlessly. If you're looking to add a license to a newly purchased laptop or an additional desktop, this deal may be for you. This versatile software suite, which typically retails for $219, is now available at just $34.97 for our Labor Day Sale, making it an offer too good to resist.
With access to MS favorites, such as Word, Excel, PowerPoint, and more, you can customize your projects and tailor the tools to meet your distinct needs. Forge flawless presentations, intricate spreadsheets, and visually appealing documents with ease. These applications empower you throughout every phase of your projects and are fully compatible with both Mac and Windows platforms. However, it's important to note that each license applies to a single device and necessitates updates to your operating system, specifically Version 11 Big Sur for Mac or Windows 10.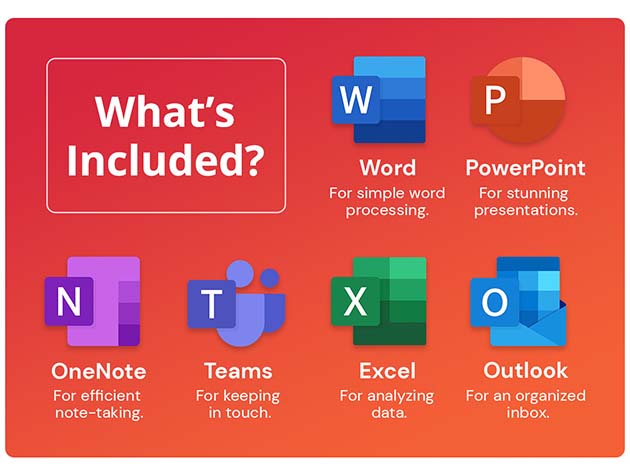 The MS Office lifetime licenses have earned an impressive average rating of 4.7 out of 5 stars from satisfied customers. Supported by numerous positive reviews, these licenses come highly recommended. Beverly M., a verified user, shares: "Great Price and easy purchase! I was able to download and install it with minimal effort. The price was amazing!"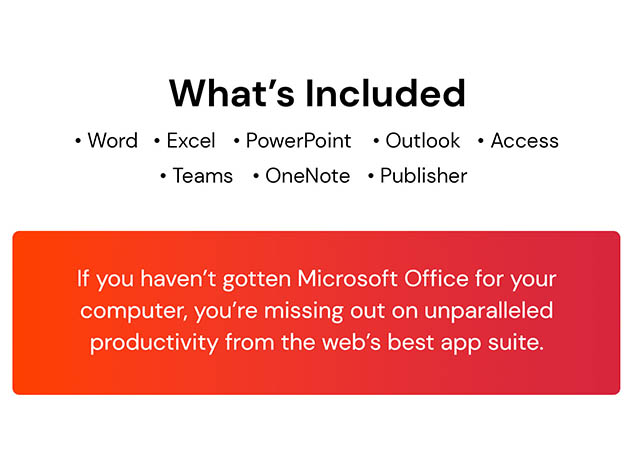 You'll gain access to complimentary premium customer support, frequent software updates, and the advantage of avoiding monthly or yearly charges. Unlike Microsoft 365's recurring fees, you'll avoid those pesky subscription charges. You can instantly download the software and use these applications to handle your latest work presentation deck, school report, or travel budgeting spreadsheet without disruptions. Immerse yourself in enhanced productivity and unleash your creative potential with Microsoft's top-tier software.
Benefit from additional savings on lifetime licenses to Microsoft Office Home and Business for Mac 2021 and Microsoft Office Professional 2021 for Windows, now just $34.97 (reg. $219) with no coupon code required. But hurry, the Labor Day Sale ends Aug. 31 at 11:59 p.m. PST. 
Prices subject to change.