As pet parents, it's natural that you want to give your pet all the love and care in the world. But love and care shouldn't only come in the form of treats and hugs. You also want to shower them with all sorts of presents for being a loyal companion.
From dog sofas to smart toys, here are some pet accessories you can give to your furry pal.
Tired of brushing pet hair from your couch, bed, clothes, and pretty much every surface of your home? The FurZapper is designed to help you eliminate all those pesky fur and pet debris on anything that you wash and dry. It circulates with your laundry, working to dislodge dander from the material and rinses it down the brain. It sticks only to fur and hair, so you don't have to worry about it ruining any of your clothing. You can put it in the dryer, too, and it will heat up and become even stickier. Grab a 2-pack on sale for only $12.99.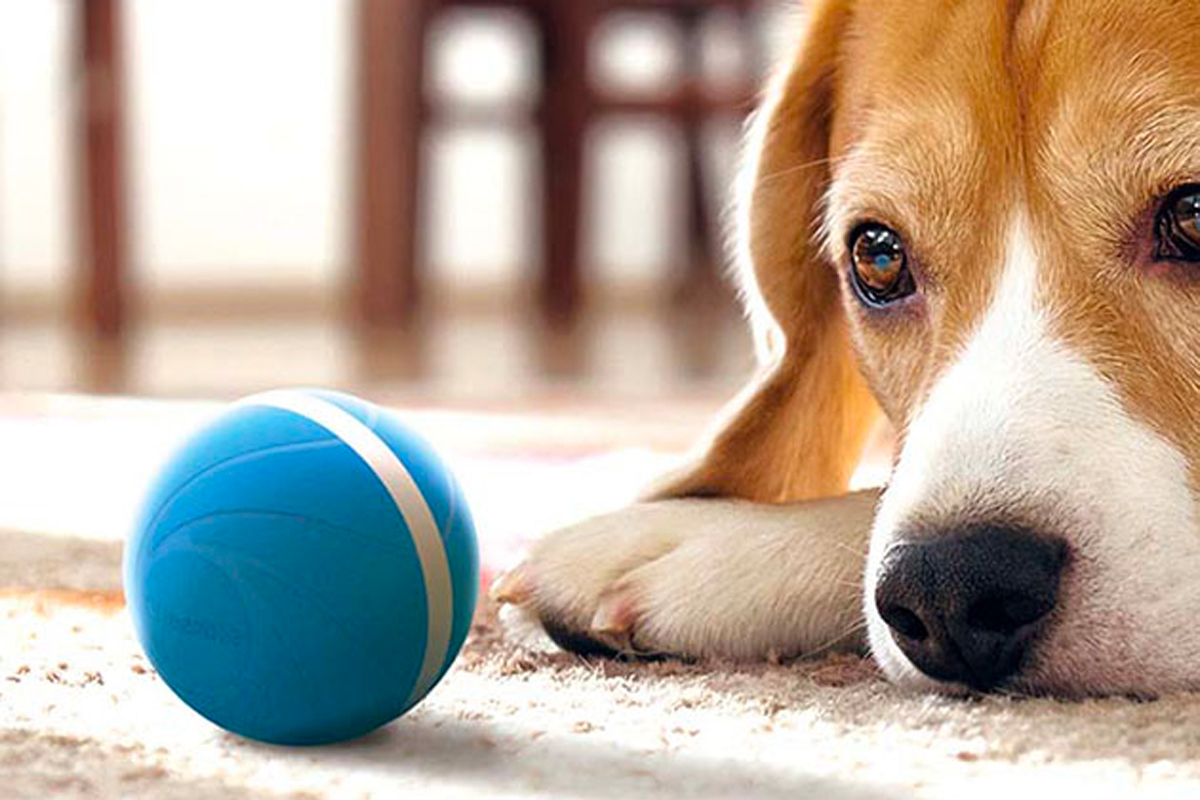 Make sure that your doggo won't be lonely while you're gone with this Wicked Ball, an interactive dog toy created to eliminate the dog's feeling of loneliness and boredom. Completely automatic, it features three interaction modes to match different activity levels. It has a snack hole for placing treats and a collision sensor for automatic obstacle avoidance. As it stimulates your pet's hunting and crisis awareness, Wicked Ball can also help fully mobilize their enthusiasm and curiosity, which are crucial for their health and wellness. Grab it on sale for only $42.95.
Another smart toy is the Wickedbone, perfect for dogs that love bones. A bone-shaped interactive gaming device, it's designed to offer fun, stimulating, and exciting exercises. It has nine interactive modes that you can control using a virtual joystick, and depending on your dog's mood and reactions, Wickedbone changes the way it moves. Whether you're playing indoors or outdoors, this toy is ideal for you and your dog to spend bonding time together. Usually $99, it's on sale for $69.95.
Constructed with a tall built-in back cushion and rounded arms, this sofa is something your dog can snuggle against and rest their heads on, offering them ultimate comfort. It has a removable and washable cloth, as well as a platform base that elevates the sofa, protecting your floor from moisture. With a large 1.9-feet deep sofa cushion, it also provides ample space for your dog to lounge around all day. Snag it on sale for $99.99.
Clean up pet hair even before it gets everywhere with this grooming vacuum. It has a strong suction with a soft rubber nozzle that won't harm your pet, making grooming virtually mess-free. It fits comfortably in the palm of your hand and has a massage rubber tip that gently suctions the shedding fur directly from your four-legged pal's coat. Whether their hair is coarse or slick, short or long, the vacuum can cater to any kind of pet hair. It's on sale for $24.99.
A Kickstarter and Indiegogo hit, the Cheerble is an interactive toy for cats that rolls on its own as soon as it's touched with a nose or paw. It has several levels to choose from, allowing the magic ball to roll and bounce differently. It even has an intelligent companion mode that lets your cat either chase the ball on the Playboard or accompany it for a sweet nap. You can snag one on sale for $29.95.
This cat-friendly water fountain features a shallow and wide dish that prevents cat whiskers from brushing against it, making licking the water pleasurable and stress-free for your kitty. It's large enough that it satisfies their daily need for a cup of fresh water for 2 long days, and it's sturdy enough that you won't have to worry about knocking it over. With a sleek design, it can feel right at home in any corner of the house. Get it on sale for $29.99.
Prices subject to change.