Spring is synonymous with cleaning and purging, but it can also be a time for sprucing up. If you're looking into elevating your living space in more ways than one, there's no better time than spring to freshen up your rooms and transform your entire house.
The good news is you don't have to put yourself on the red to do it. With these deals, you can spiff up your home on a budget.
Home
Ideal for spring cleaning, the Elicto SS-130 is a multipurpose sweeper revered for its amazing versatility and premium quality. It has six blades that leave the floors spotless, and you can use it to clean pet hair from your floor, rug, or carpet, collect spilled liquids from the bathroom, broken glass from the kitchen, clean the windows, and much more. It can be yours for only $19.99, with 20-percent off code, ELICTO20P.
Earning the coveted 5/5 stars on Amazon, this vacuum cleaner features a state-of-the-art optic flow sensor that calibrates its navigation and increases its cleaning efficiency by nearly 30%. With 2,200 Pa suction power, 150-minute battery life, and a 300ml water tank, it takes your cleaning job to the next level. You can get one on sale for $249.99.
Reduce your energy bills and switch to this smart infrared heater that also helps you live more sustainably with its patented NanoWave technology. It's capable of heating up space with up to 30% less energy than traditional electric heaters, and with the companion app, you can enjoy a slew of energy-saving features and controls, including remote access, real-time cost monitoring, scheduling, and zonal heating. Powered by a standard main socket, there's no need for any expensive installation. It's available for $328.95.
Perfect for use on hard floors and carpets, the JASHEN V18 is powered by a 350W digital brushless motor that delivers strong suction to eliminate embedded dirt and stain with absolute ease. It comes with a 2-in-1 dusting brush to clean both surfaces, and the built-in filter sensor and LED screen display your selected power mode, remaining run time, and filter cleaning alert. With a 2,500mAh battery, it delivers up to 40 minutes of run time. Get this highly-rated vacuum on sale for $189.99.
Transform your space with this Heng Balance Lamp that emits a warm and soft task light. Designed by Zanwen Li, it adds a whimsical and magical vibe to any room it's in. When you lift the lower ball attached to a cord, it instantly creates a connection that switches on the lamp's LED light, and separating them results in turning off the light. Plus, with the curved design, it creates the illusion that light is passing through the wooden structure. Grab this lamp on sale for only $55.99.
This cordless vacuum lets you clean every nook and cranny of your home without requiring you to be near a power outlet. It boasts a 200W brushless motor that provides a strong suction of 16KPa and is capable of removing pet hair, dust, and debris. When you press the button on the handle, you can easily clean either your home or car without soiling your hands. And, thanks to cyclonic vacuum technology and a 3-layer HEPA filtration system, it can filter out 99.99% of dust and expel fresh air. Normally $189, it's on sale for $121.99.
Kitchen
Elevate your dining experience with this carafe, equipped with a soft-glowing LED light nested in the base of the vessel. It's made of frosted glass and has a non-drip pouring, ice filter, and airtight stopper, making it a perfect addition to your bar top or wine storage section. Get it on sale for $47.99.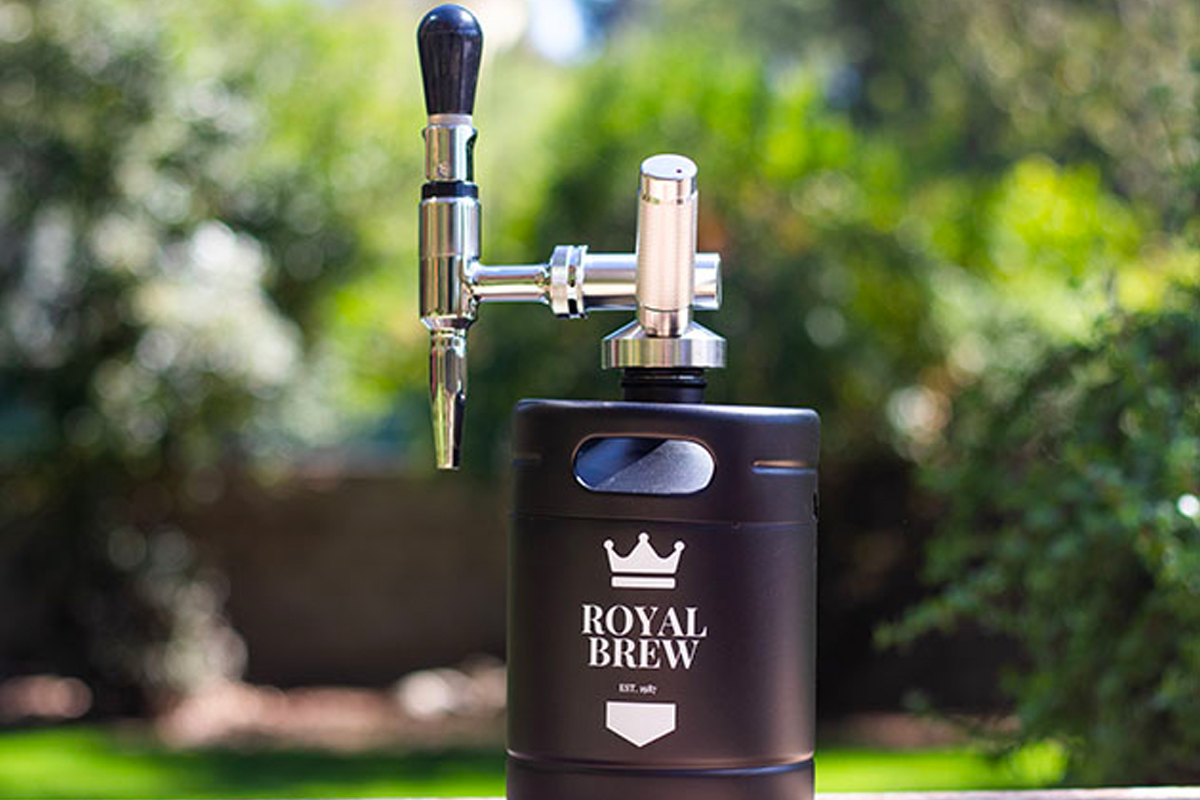 Rated 4.3 out of 5 stars on Amazon, this coffee maker lets you enjoy the great taste of Nitro Brew coffee without stepping foot inside your local Starbucks. Ideal for dispensing cold brew coffee or any other nitrogen beverage, the stout creamer faucet makes pouring cup after cup of fresh, cold brew extremely easy. With nitrous oxide or nitrogen added to your drink, it'll taste much better, have reduced acidity, and stays fresh for far longer. It's on sale for $129.99.
Enjoy an efficient kitchen and grilling experience with this set that comes with a pair of tongs, a carving fork, a carving knife, skewers, a spatula, and a basting brush. It works well with most grills, and the stainless steel material is food-grade and dishwasher safe. Get it on sale for $43.99.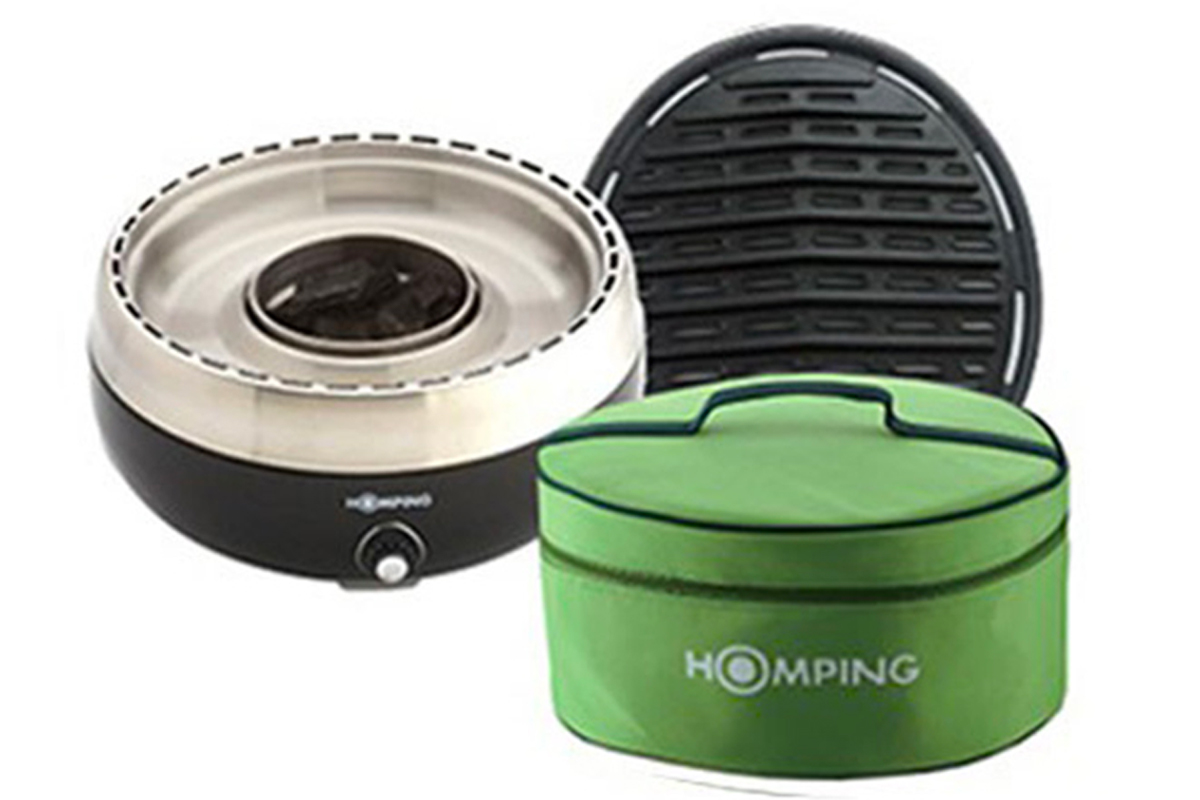 With a battery-operated fan, quick setup, and smokeless feature, this grill was engineered to produce less smoke while only using approximately eight briquettes per hour. Featuring a safe-touch design, and easy-clean surface, it makes for the ultimate portable, personal grill for outdoor tabletop cooking. It's on sale for $145.99.
No chef or home cook is worth their salt without a set of quality knives. This particular set is built from quality Damascus steel with double razor-honed edges to cater to your cutting, slicing, and dicing needs. Made with a black buffalo horn handle and camel bone scales, each piece boast ease of use and durability. Add the set to your kitchen arsenal for $171.99.
Bedroom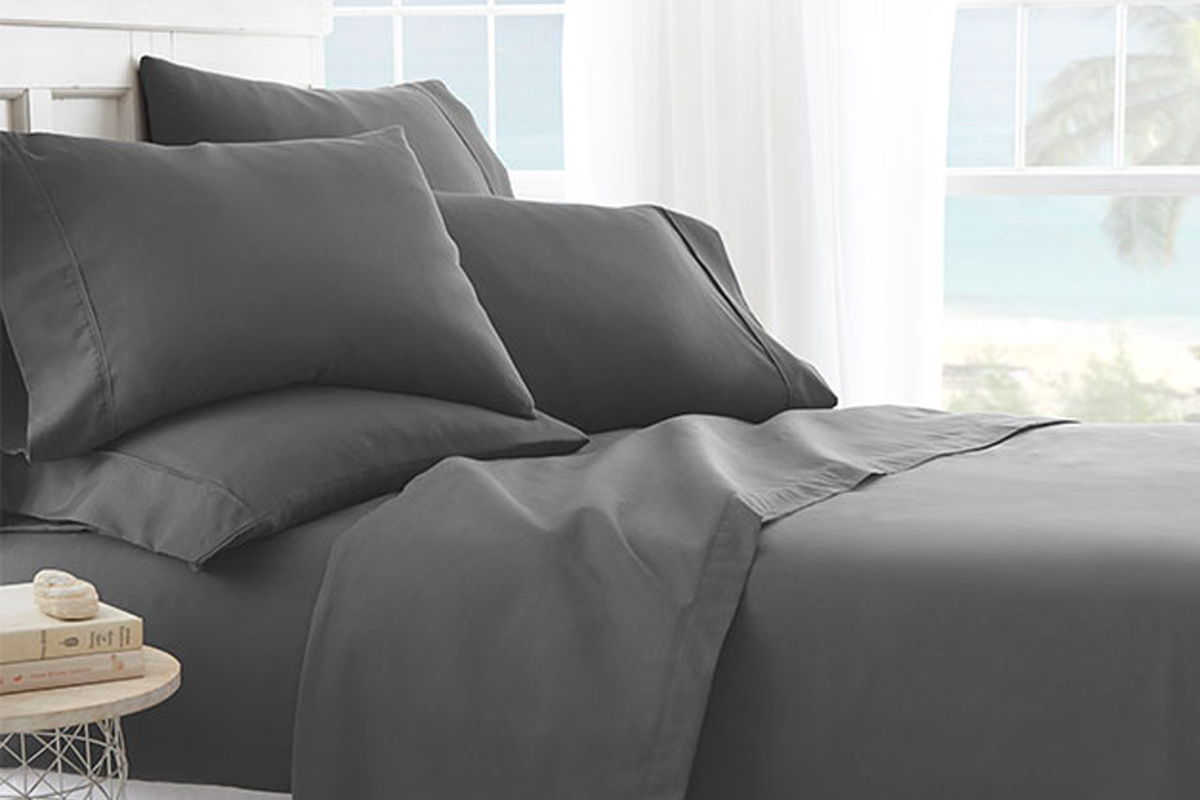 Get a more comfortable sleep with this sheet set that's spun from premium yarns and double-brushed microfibers. Hypoallergenic and antimicrobial, it's ideal for allergy sufferers and folks with sensitive skin. It stays smooth and wrinkle-free, too, thanks to the material that is twice as durable as cotton. Grab the set on sale for $39.
Infused with soothing green tea essential oil, the Refresh pillow helps to relax the muscles. It boasts a soft-to-the-touch feel and pressure relief, delivering incredible cushioning support for your head and neck. It also adapts to the natural shape of your body, and its quick response enables a good night's sleep like no other. Snag one on sale for $79.
If you like showering at night, this pillowcase set lets you go straight to snooze town as it's designed to absorb moisture while you sleep. One side is a microfiber towel with a waterproof liner, while the other is a regular pillowcase, allowing you to switch between the two. Get it on sale for $35.99.
Other Products
Upgrade your bathroom with this bidet seat that offers superior cleaning results. Thanks to its dual nozzle system, it provides optimum cleansing, allowing posterior wash and feminine wash. You can adjust the water pressure, and it only releases room temperature water every time. Get this bidet on sale, for only $99.99.
Stylishly help the environment with this reusable drinking straw that turns into a bracelet. Made from medical-grade silicone and surgical steel, it's both trendy and made to last. It comes with a cleaner and cover, too, making it ready for use. Snag one for $15.99.
Your jewelry requires extra love and care, so it's only right that you sanitize them the best way you can. The GemSpa is the world's only jewelry cleaner that can remove 99.9% of harmful bacteria and viruses present in your rings, necklaces, bracelets, and more. Made with surgical-grade stainless steel, encased in heat-resistant high-grade polymer, and no mechanical parts, it cleans and sanitizes your precious pieces in just three minutes. Get it on sale for $54.99.
Prices subject to change.