With winter finally coming to an end, anticipation for summer warmth and greenery is in the air—and so are the sales for the best gardening accessories in 2021.
Here are 17 gardening must-haves that will leave green thumbs with more green in the bank.
Another high-quality planter from Costway, this raised garden bed features all-natural fir wood construction and a lower shelf to use for tool storage. Featuring drainage holes to prevent root rot, this box was designed for ease of use: you can garden easily without bending down.
Get the Raised Garden Bed Elevated Planter Box Shelf Standing Garden Herb Garden Wood – Natural for $139.99 (reg. $399).
Designed to make gardening easier, this garden kneeler can be flipped and double as a garden seat, making it possible to kneel and sit outside whenever necessary. Perfect for weeding, seeding, planting, this kneeler/seat is a must for those who pull garden weeds for hours on end.
Get the Costway Folding Sturdy Garden Kneeler Gardener Kneeling Pad & Cushion Seat Knee Pad Seat – Green for $49.99.
Who doesn't love a little versatility? These handheld shears are sharp enough for slicing plant stems in the garden and in the kitchen, allowing you to grab a fresh sprig of homegrown basil or cilantro for a little kick in your next meal.
Get the Thai Kitchen & Garden Shears for $34.99 (reg. $38).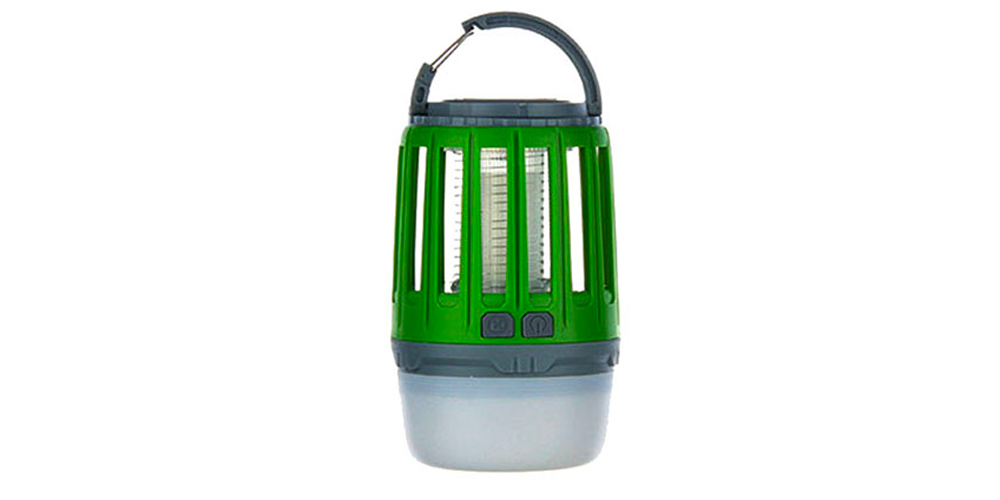 This 3-in-1 waterproof bug-zapping lantern has your camping adventures covered this summer. This unique device combines a camping lantern, mosquito zapper, and flashlight in a handy, lightweight device providing a 16 x 16-foot bug-free zone. At more than 50 percent off, this is a steal that'll create the perfect chill zone in summer weather.
Get the 3-in-1 Waterproof Bug Zapper Lantern (Green/2-Pack) for $44.99 (reg. $99).
Don't let a poorly lit backyard prevent you from enjoying your patio on summer evenings—this multifunctional LED umbrella has you covered, literally. Featuring 28 energy-saving LED bulbs, this umbrella lamp is a cinch to install and use: all you need to do is clip it onto your umbrella. At over 20 percent off, it's a good time to take advantage of this deal.
Get the Outdoor Multifunctional 24+4 LED Umbrella Lamp for $19.95 (reg. $25).
This expandable garden hose is Amazon's Choice, meaning it is loved and used by thousands of happy gardeners. This unique hose automatically expands up to 3 times its original length with standard pressure when water is turned on and shortens to its length when the water is turned off. No one likes rolling up their garden hose, meaning this is a must-buy for anyone with a yard.
Get the Flexi Hose Expandable Garden Hose & Nozzle for $44.99 (reg. $49).
Illuminate your garden this season with these solar-powered LED garden lights. Storing up energy from sunlight during the day, these lights automatically come on around dusk and stay lit for up to 8 hours. Whether it's lighting a path for dinner guests or shining a light on your flower beds, these garden lights are a beautiful addition to any garden.
Get the Signature Garden Solar Garden Lights (6-Pack) for $44.99 (reg. $49).
Another item that is Amazon's Choice, this heavy-duty spray nozzle features 8 watering patterns and adjustable flow control that allows you to customize your water output for every task. It can be used to gently water plants, mist delicate leaves, and scrub dirt off patio concrete, thanks to its versatility. Solidly constructed from durable materials, this spray nozzle will last you for years to come.
Get the Signature Garden Heavy-Duty Spray Nozzle for $20.99 (reg. $22).
Although winter is ending, there may still be a few delicate plants who need a little additional attention in the coming months—and this portable greenhouse is the perfect solution. Featuring 4 tiers and 8 shelves, this mini greenhouse can fit a significant amount of plants. Whether you're nurturing seedlings or finicky flower species, this greenhouse can be used year-round for healthy growth.
Get the Costway Portable Mini Walk In Outdoor 4 Tier 8 Shelves Greenhouse – Green for $74.99 (reg. $139).
This collapsible utility wagon is a friendly buddy that can easily tag along on all your summer outdoor adventures. With a large load-bearing capacity that features a large internal space, this wagon can be packed in a trunk for travel and opened up to be filled with picnics, camping equipment, and so much more.
Get the Costway Collapsible Outdoor Utility Wagon Folding Garden Tool Cart – Gray for $94.99 (reg. $139).
Have limited gardening space on your apartment balcony? This 3-tier garden bed is made of environmentally friendly solid wood, which is strong, durable, and can bear a lot of weight. With a cascading draining system, you can make the most of each watering and spread the nutrients among your plants.
Get the 3-Tier Raised Garden Bed Vertical Freestanding Elevated Planter Patio Balcony – Brown for $109.99 (reg. $159).
This solid wood planter box is rather unique; it's actually a foldable box with a removable base, making it incredibly easy to transport. Easy to move and constructed from natural wood, this nifty planter is a welcome addition outdoors or indoors when used with a watering tray.
Get the Costway Square Wood Flower Planter Box Raised Vegetable Patio Lawn Garden Folding for $49.99 (reg. $69).
Another cost-effective offering from Costway, this simple 4-box planter box is a simple and convenient addition for beginning and advanced gardeners alike. Constructed of high-density polyethylene (HDPE), the planter box is solid and weather-resistant to withstand any change of weather. The boxes can be styled in two different ways, making them a stylish and bright addition to any outdoor space.
Get the Costway Set of 4 Raised Garden Bed Elevated Flower Vegetable Herb Grow Planter Box – White for $102.99 (reg. $299).
Not every yard is built the same: some feature winding streams, while others utilize gravel in gardens and parking spaces. However your backyard is constructed, this beautiful fir bridge can guide family members and guests over ponds, streams, and any other terrain obstacle that requires sure footing. Both charming and solid, this bridge is a stunning summer addition at more than 60 percent off its original price.
Get the Costway 5′ Wooden Garden Bridge Arc Stained Finish Footbridge Backyard Pond Decorative for $94.99 (reg. $259).
This environmentally friendly natural fir wood planter is ideal for those who prefer not to bend their legs or back in the garden—not to mention it's rabbit-proof as well. It's also ideal for apartment and condo owners who want a garden but lack a yard, as this 4-foot planter box can fit a great deal of plants in a limited space.
Get the Costway Wooden Raised Vegetable Garden Bed Elevated Grow Vegetable Planter for $129.99 (reg. $269).
Bring a burst of life into your indoor space with the AquaSprouts Garden. Dubbed by Wired as "the most adorable self-contained ecosystem", the system uses filtered fish waste to feed the growing plants atop the aquarium. The fish are clean, the plants are green, and you will be satisfied seeing the circle of life flourish before your eyes.
Get the AquaSprouts Garden for $149.98 (reg. $179).
Doubling as a fountain and a flowering pot, the AquaSprouts Fountain is a sleek and eco-friendly addition to your home or patio. Saving about 90 percent more water than with traditional soil gardening, the AquaSprouts Fountain keeps things fresh by circulating water for your plants and creating a soothing ambiance with the sound of running water. If gardening isn't for you but you love a splash of greenery, let Aquaponics do the work for you with this stylish fountain.
Get the AquaSprouts Fountain: Aquaponics Water Garden for $127.98 (reg. $158).
Prices subject to change.