Beautiful furniture is crucial to the overall aesthetic of your living space, but you know what really makes a world of a difference? Lighting. We often overlook lighting as a significant aspect of interior design, but it can spell the difference between a lively home and an uninviting one. 
From lighting that screams its presence, to understated pieces—there are a variety of options to choose from. Here are unique lighting options you may want to pick up, all of which can help brighten up your space (literally) and improve its atmosphere. The best part is, all of these lamps, bulbs, and lighting rigs are on sale.
Doubling as a conversation starter, this intricately designed bulb provides eye-catching ambient illumination and creative style, making it an ideal addition to any room. It's handcrafted with love, and made. out of eco-friendly, drop-resistant resin that's crystal clear and never hot to the touch. Wherever you choose to place it, this art piece makes a bold statement that makes a huge impact on the atmosphere of your space. It usually retails for $29, but you can grab it on sale for $21.99.
Rated 4/5 stars by verified purchasers, this piece is just like the aforementioned, save for the fact that it comes in a unique blue hydrangea color. It also comes with a metal base, so you can easily make it the centerpiece of any room. Grab it for $49.99—27 percent off the usual $69.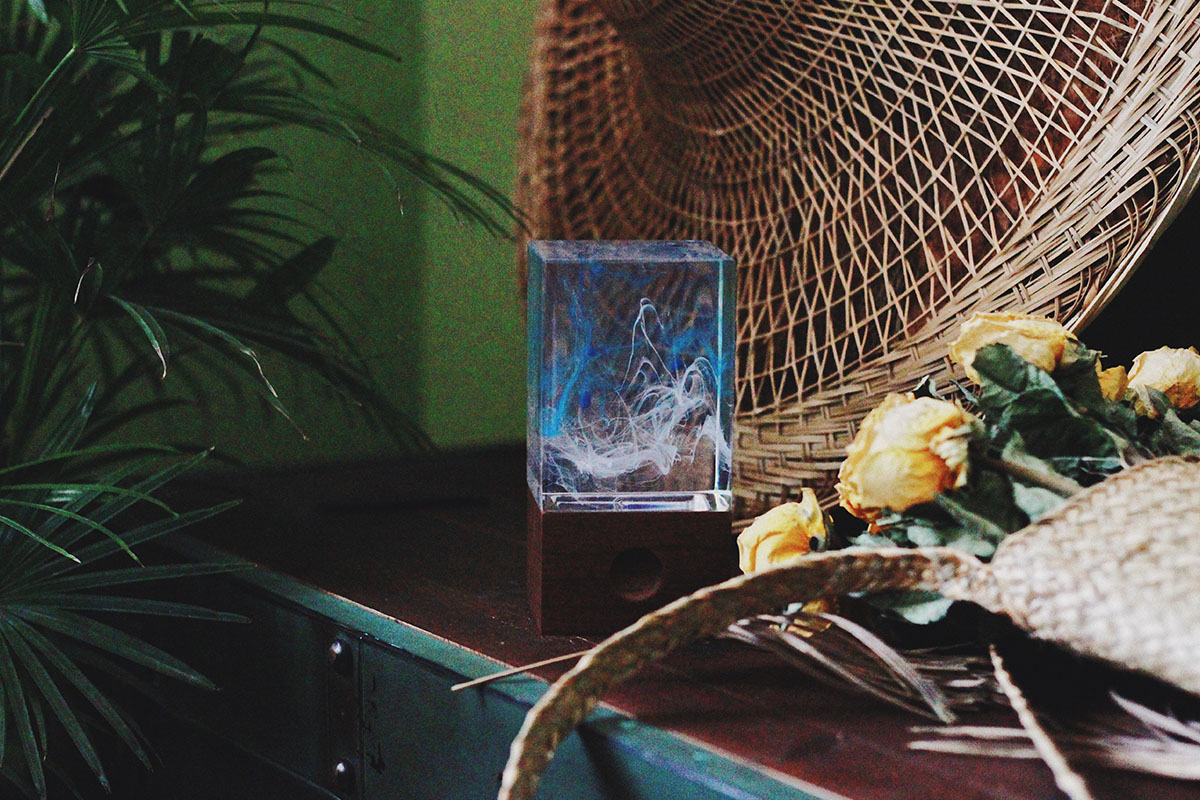 Wonder what it's like to have the Tesseract in your possession? You no longer have to wonder (sort of) with this desk lamp that features a rectangular prism construction and an awe-striking design that makes it almost a replica of the infamous relic. And while it doesn't possess unlimited energy, it does require 63 percent less energy compared to traditional bulbs, so it's still a win. Normally $79, you can get it on sale for only $59.99.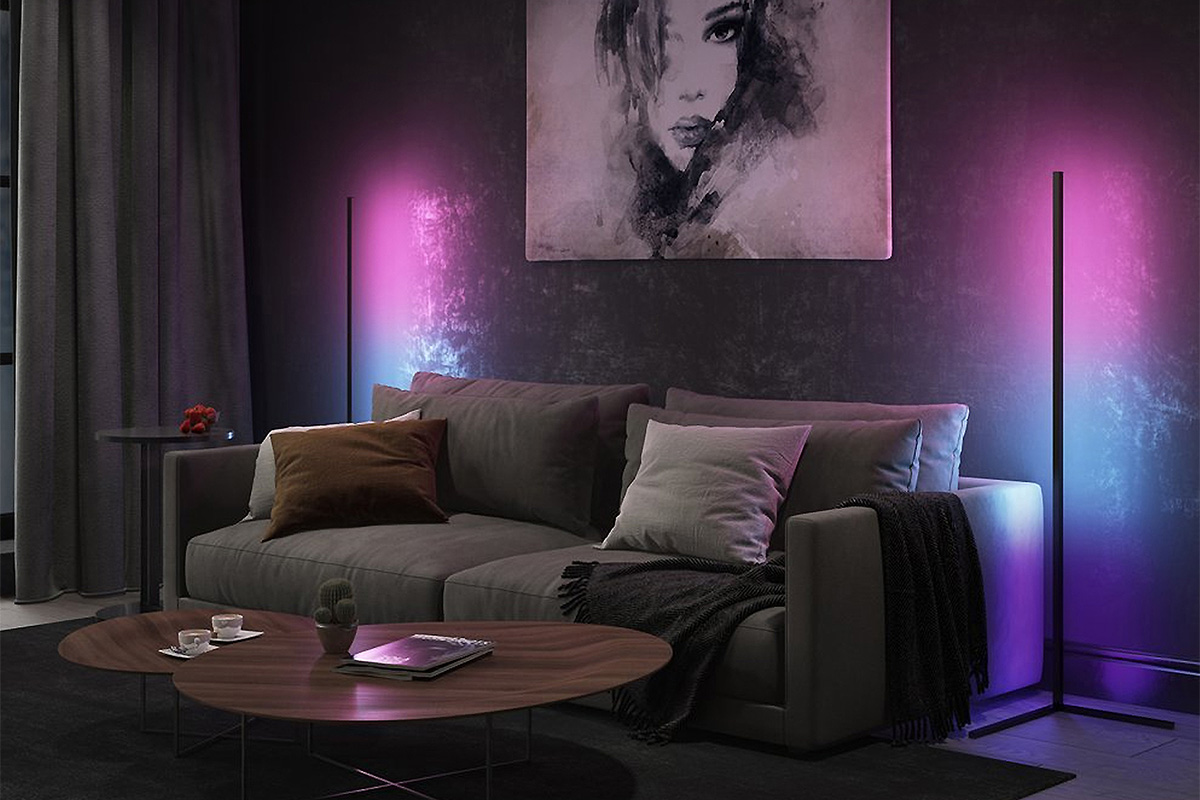 If you don't want scene-stealer lighting in your room, but still want to control its ambiance, this minimalist floor lamp is an excellent option. It's a space-saving lamp that fits in the corners of your space, equipped with soft-white, integrated LEDs that will provide hours of customized illumination. With an accompanying remote control, it's easy to shuffle through over 16 million colors and more than 300 multi-color effects to find your perfect lighting. For high-end design that makes a big impact without taking much space, grab this lamp for only $128.99—13 percent off the usual $149. 
Upgrade your workspace with this coil table lamp that boasts a unique twisting design, automatically enhancing any space. With 358 lighting effects and over 16 million colors, you can customize the perfect mood lighting no matter the occasion. It stays cool to the touch even when not in use, and even if it's turned off, it makes one hell of a statement piece. Formerly retailing for $129, you can grab it on sale for $69.99.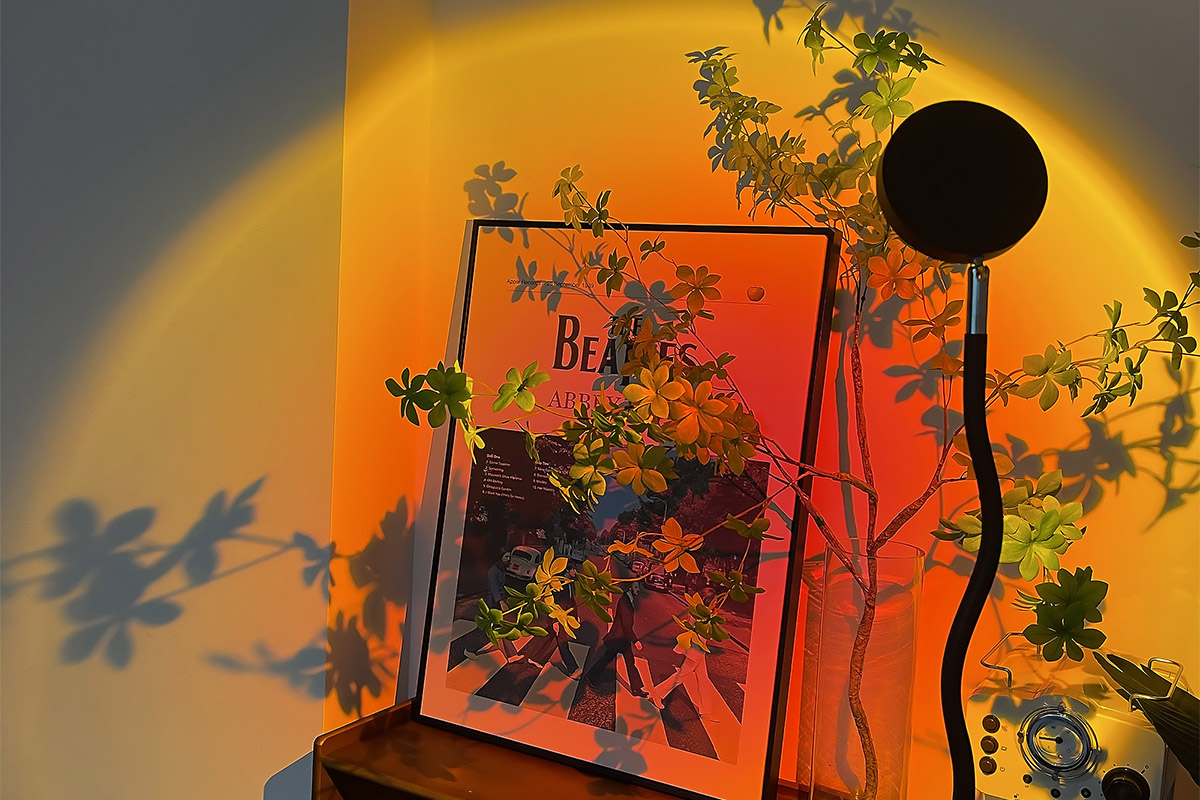 If you're frustrated that the sun never reaches your room, this color projector is a great alternative. It integrates a high-power LED and an optical system designed to achieve a precise effect. It brings into homes new metaphysical galaxies of colors, and in this case, it mimics the bright sun. It also allows you to create new graphic patterns and extend the possible projection surface. Usually $199, it's on sale for $124.99.
If you're on the hunt for a lamp with a minimalist design but offers maximum impact, this curve lamp features a discreet design but with a contemporary flair. Built with an RGB LED strip, 16 million kinds of light color, and 358 kinds of light effects, it's highly customizable, allowing you to tinker with various color combinations. With a 20,000-hour power-saving LED light source, it's good for 20 years with normal use. Get it on sale for $129.99—56 percent off the usual $299.
App-controlled, WiFi-enabled, and compatible with Amazon Alexa, Echo, and Google Home, this lamp is perfect for smart homes. Its integrated LED lets you select from infinite light mode options to suit any mood, while the Magic Home Pro app enables you to choose a color, adjust the brightness, and create the perfect atmosphere. What's more, you can use the color-picking function in the app to match the color of any object you have stored in your phone, or even set the lamp to change color to the rhythm of the music. Snag one for $129.99.
You can also have lighting you can control with a touch of your finger. This modular wall lighting set features 6 touch-activated LED tiles you can connect and combine with additional sets to create any design you can imagine. Each tile delivers 13 fixed colors and 3 dynamic modes, and they can be controlled via touch or remote control. The touch sensor activation lets you play with the lights with a simple tap, while the remote control helps adjust the brightness, color, and mode from a distance. Normally $75, you can grab this set for only $42.99.
Prices subject to change.