Summertime isn't all sunshine and rainbows. For many, it's a time of intense rain showers, too. All that heat also contributes to storm patterns in the Atlantic. You can stay dry if you keep an umbrella handy. But not every umbrella is built for intense winds and storms. Some will come apart, so it's worth purchasing something good.
We have four heavy-duty umbrellas that are on sale for a limited time.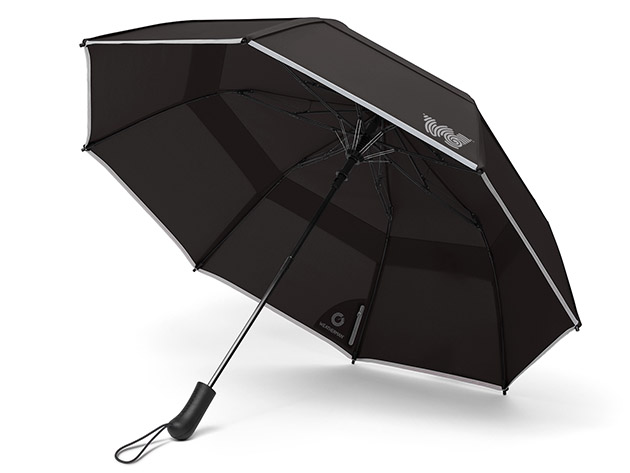 This umbrella is Amazon's choice. That's because it comes with industrial-strength fiberglass that won't break or invert. The Collapsible Umbrella (Black) also collapses so that you can make it easily portable. So not only is this umbrella heavy duty. It's lightweight, too. That's the best of both worlds. Plus, you can save $9 at check out with coupon code UMBRELLA9, costing you only $50.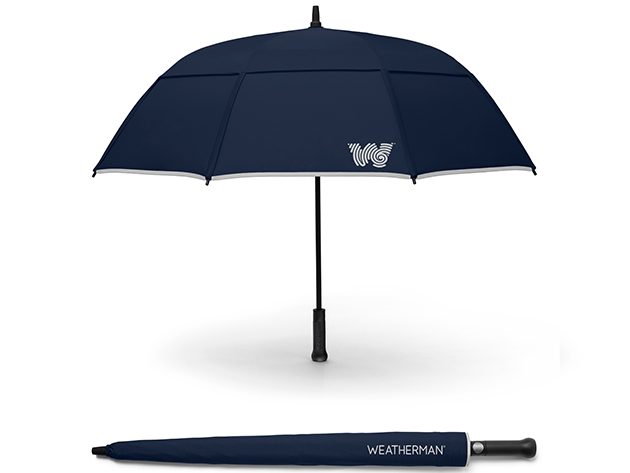 If navy blue is your preferred shade, check out this umbrella. This one is also highly rated on Amazon with 4.5 out of 5 stars. It can repel water and comes with vents in the canopies to better withstand high winds. This is great for those of you on the East Coast dealing with hurricane season. Plus, this one runs 55 inches large, so you should be covered. The Stick Umbrella (Navy Blue) can be yours for $55.99 if you use coupon code UMBRELLA9 at check out.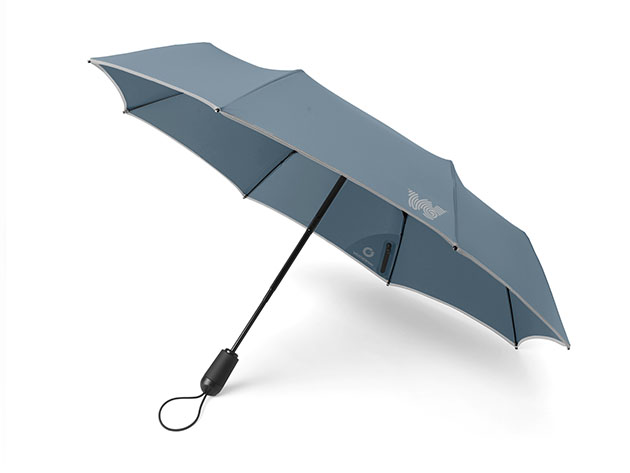 This umbrella is a bit smaller than the previous one. The arc is about 42 inches wide. However, it can also manage some high winds: up to 45 miles per hour. The dusty blue color makes it a cute addition to an outfit. Most importantly, though, this umbrella will keep you dry. It's even made with post-consumer fiber, so you know it's better for the planet than some of the other options here. You can buy The Travel Umbrella (Dusty Blue) for $7 off with coupon code UMBRELLA7 for only $46.99.
If you're into something different than the rest, the Rain Shield Umbrella (Gray) is it. This umbrella is made with patented Japanese fabric. It helps repel water but also prevents water from being absorbed. You want to keep your umbrella fresh, don't you? If you want to use this on a sunny day, this one also comes with UPF sun protection. All you need to do is a push a button, and you're ready. Make it yours while it's 54 percent off for only $44.99.
Prices subject to change.