No chef—or home cook, for that matter—is worth their salt without a sharp knife. A sharper edge means easier meal prepping, and your knife will be less prone to slippage. In short: a sharp knife is a safer and more productive knife.
The AnySharp Pro Knife Sharpener & Smart Scissors Set is the ideal solution for dull knives. It includes a knife sharpener that is equipped with tungsten carbide technology, and a pair of scissors with a razor-sharp blade that can cut through anything—from paper to tough materials like carpet, boxes, credit cards, and even chicken bones. 
We know, knife sharpeners aren't found in most kitchens. People usually throw away knives the moment they become dull, which leads to unnecessary waste and additional expenditure. This makes it all the more important to own knife sharpeners, as they help your blades perform their best and look brand new.
This sharpener's tungsten carbide technology can extend the life of almost any knife. It has a polymer guiding top that is softer than metal to avoid damaging the knives when sharpening, as well as power grip suction that attaches securely to any smooth surface or worktop, all while keeping your hands away from harm.
Tthe 5-in-1 scissors were created to serve multiple purposes, whether in the home, kitchen, office, or workshop. The pair is perfect for all hand sizes, whether left or right-handed, and the curved design keeps your fingers away from the material and any freshly cut edges. It's comfortable to use, too, thanks to the comfort grip handle.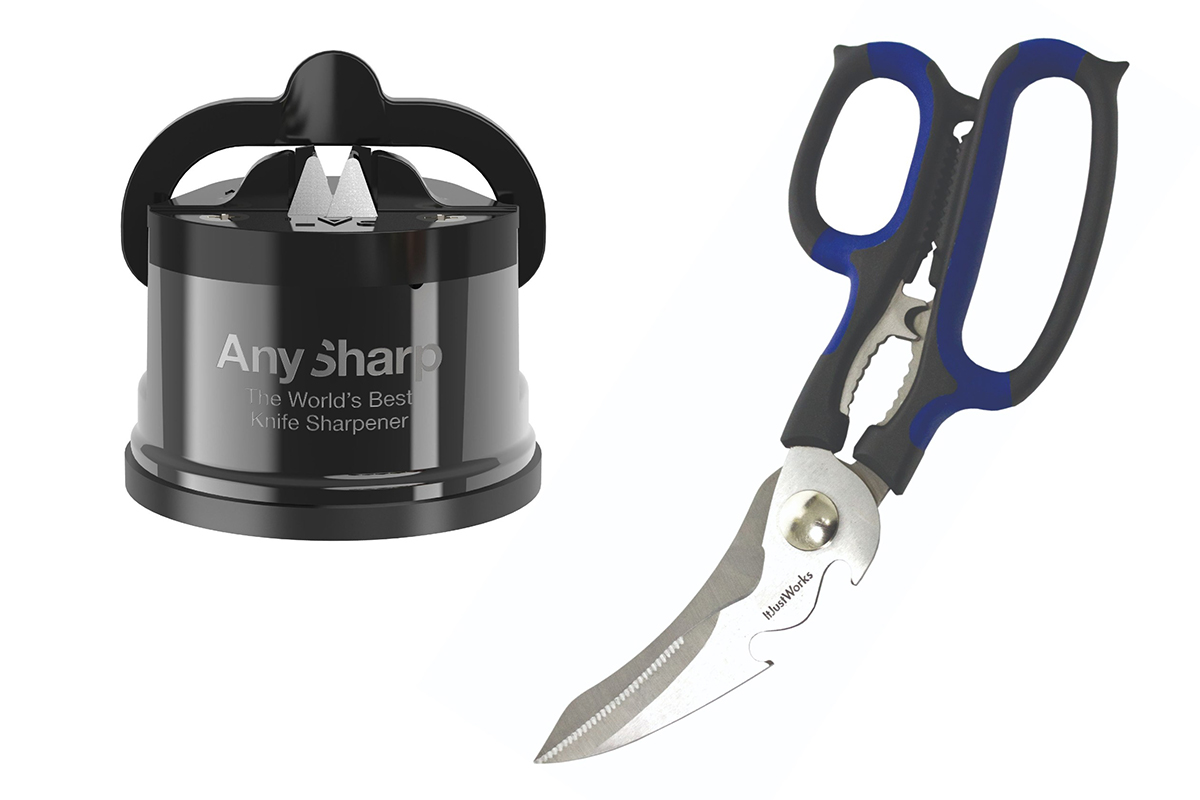 If you're looking for something a bit swankier, you can also pick up the AnySharp Chef Pro Sharpener & Smart Scissors Set, which has the same features as the Pro version, except that it also boasts a metallic finish that gives off a sleek and stylish look. It's a welcome addition to any countertop and kitchen.
Now on to the best part—these sets usually cost $39.99 and $47.99, respectively. But if you enter the code SHARP11 at checkout, you can get an $11 discount on the Sharp Pro, and a $14 discount on the Chef Pro with the coupon code SHARP14.
Prices subject to change.