11 tech deals on sale at early Black Friday Doorbuster Sale prices
Get them before they sell out.
We may earn revenue from the products available on this page and participate in affiliate programs. Learn more ›
They say the early bird catches the worm, and that rings true even for Black Friday sales. Since everyone loves snagging tech items on the biggest sales day of the year, you may want to get ahead of the pack and get the stuff you want before you miss out on them. Lo and behold, here are 11 tech items you'll find useful, all on sale at special Pre-Black Friday prices.
Blow up any content you want with this portable projector that's as slim and light as an iPhone 7s Plus. It casts a 200-inch cinema-quality image onto any surface, and thanks to its 200 lumens, it delivers 4 times the brightness of other portable projectors. It usually goes for $799, but you can grab it on sale for only $279.97.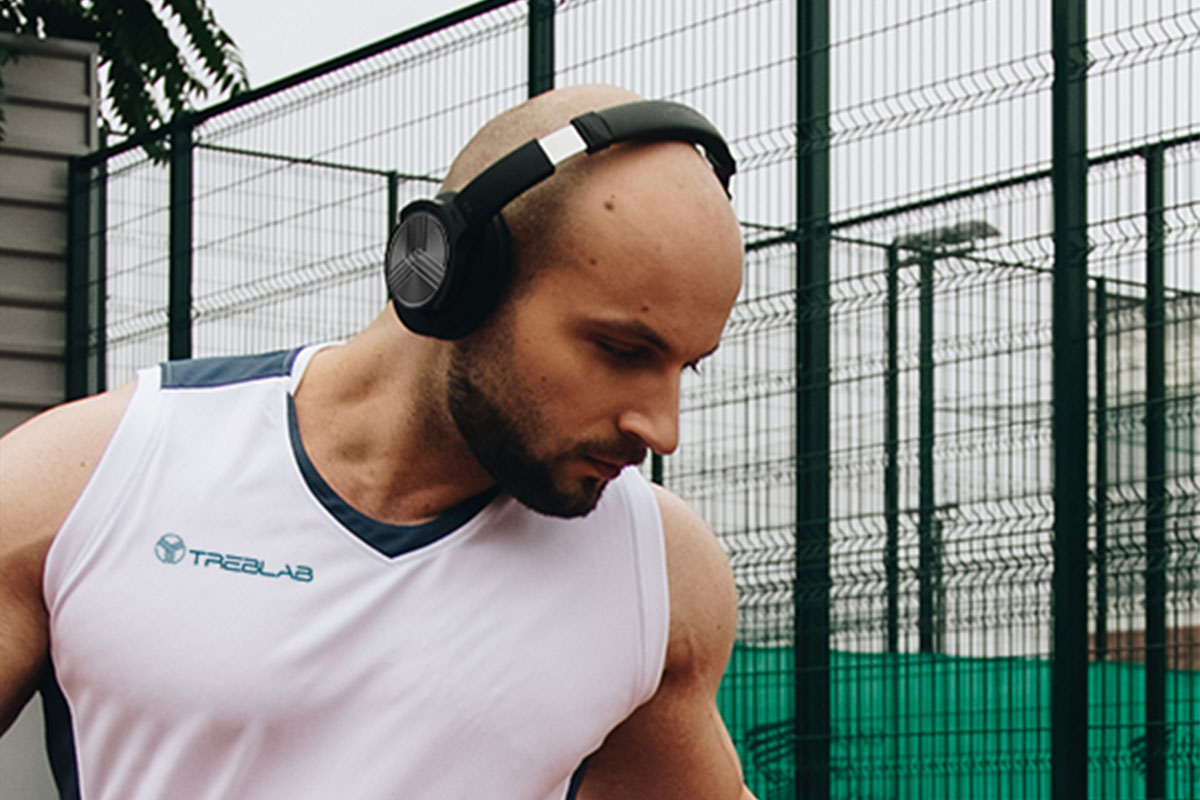 Named an Amazon's Choice Product, the Z's deliver superior audio with its high-performance neodymium-backed 40mm speakers and T-Quiet™ active noise canceling technology. It's designed to fit ergonomically and securely, allowing for comfortable all-day wear. A pair typically costs $259, but you can score it on sale for $74.97.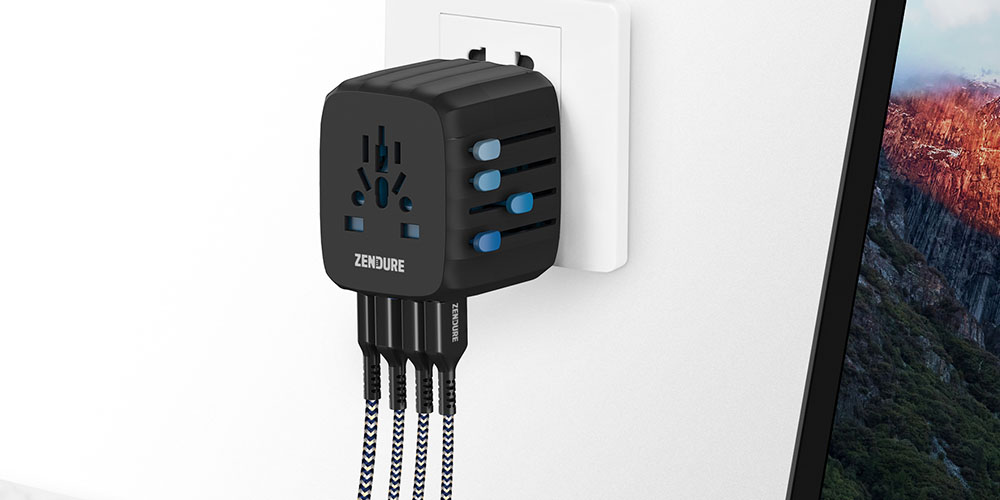 You no longer have to keep purchasing adapters whenever you travel. This award-winning adapter lets you charge up to your tech collection in over 200 countries and regions. With a USB-C port, 3 USB-A ports, and a multi-region AC output, it can accommodate up to 5 devices simultaneously. Normally $59, you can snag it for only $29.97 for a limited time.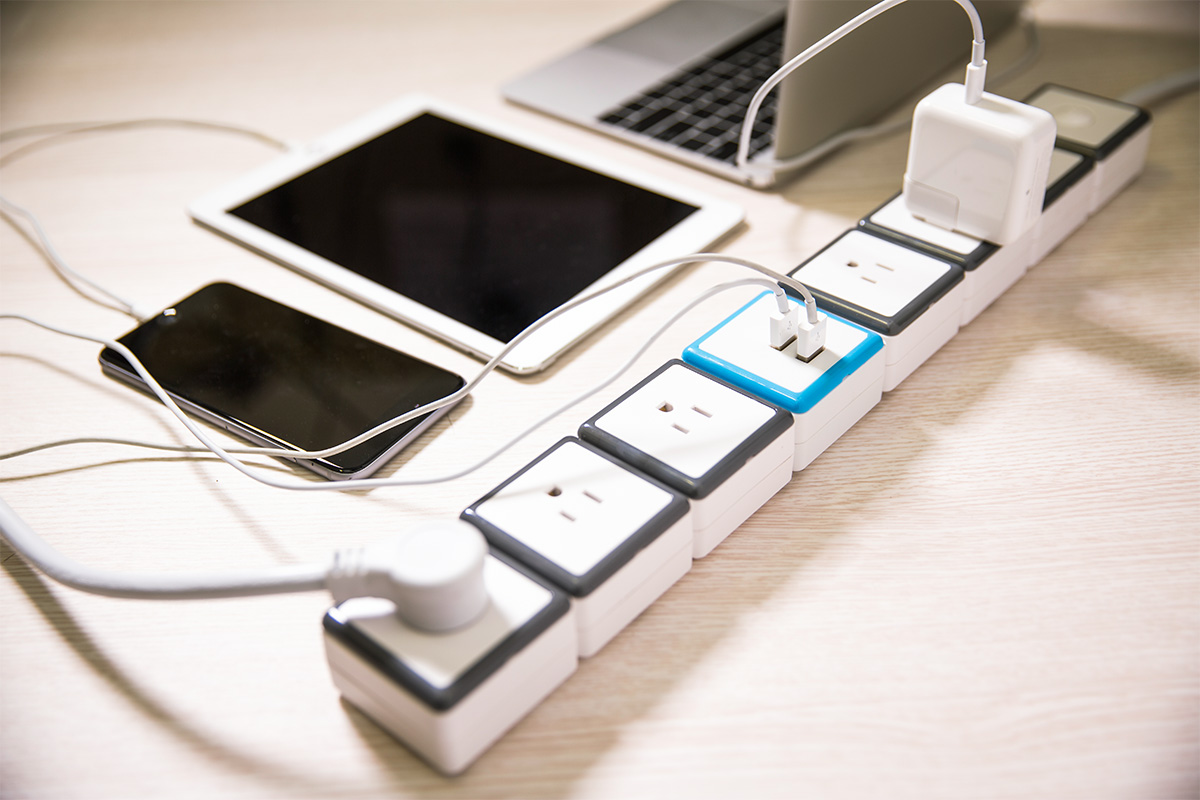 Ideal for your entire collection, this surge protector comes with 6 AC outlets, built-in surge protection, and a circuit breaker. It's fully extensible so you can add more blocks to cater to your needs, and it comes with a USB charging block for your mobile devices. Formerly $49, it's on sale for only $39.97.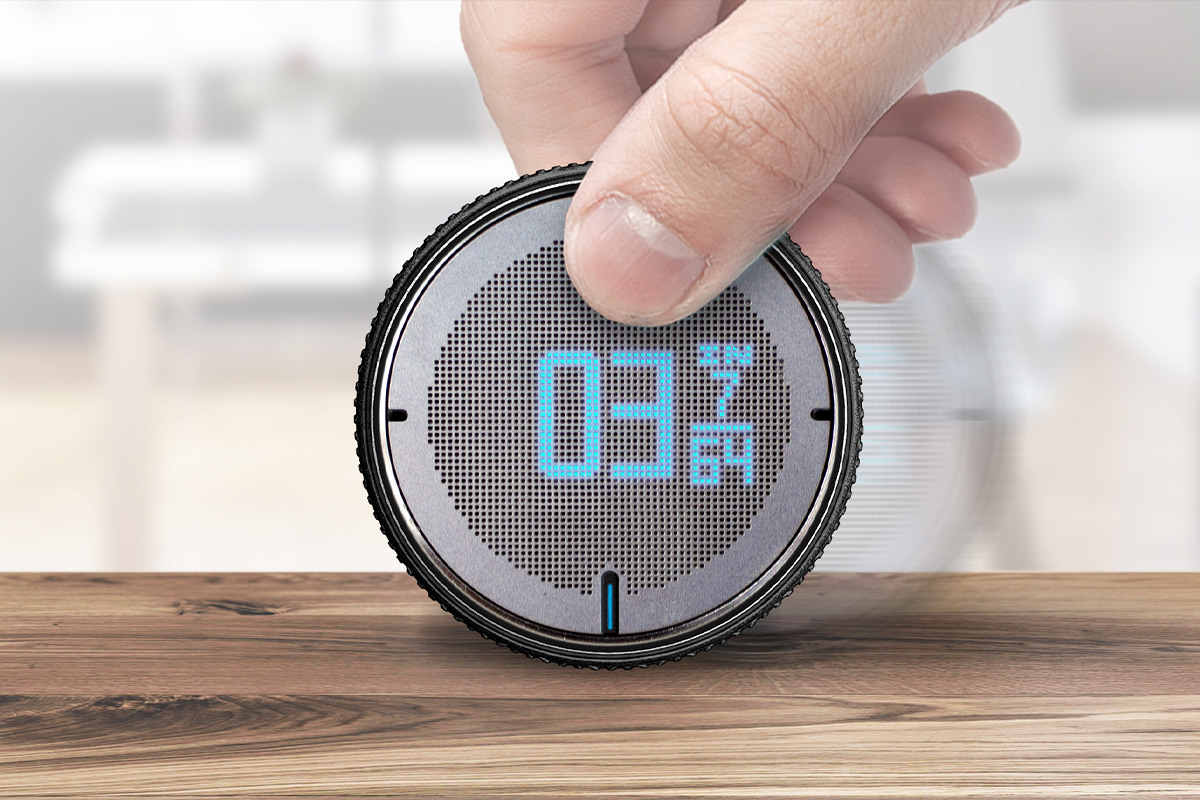 This digital ruler lets you accurately measure pretty much anything. It measures curves, lines, and a variety of surfaces, and is compatible with major units of length. Originally $89, it's on sale for $69.97 for a limited time.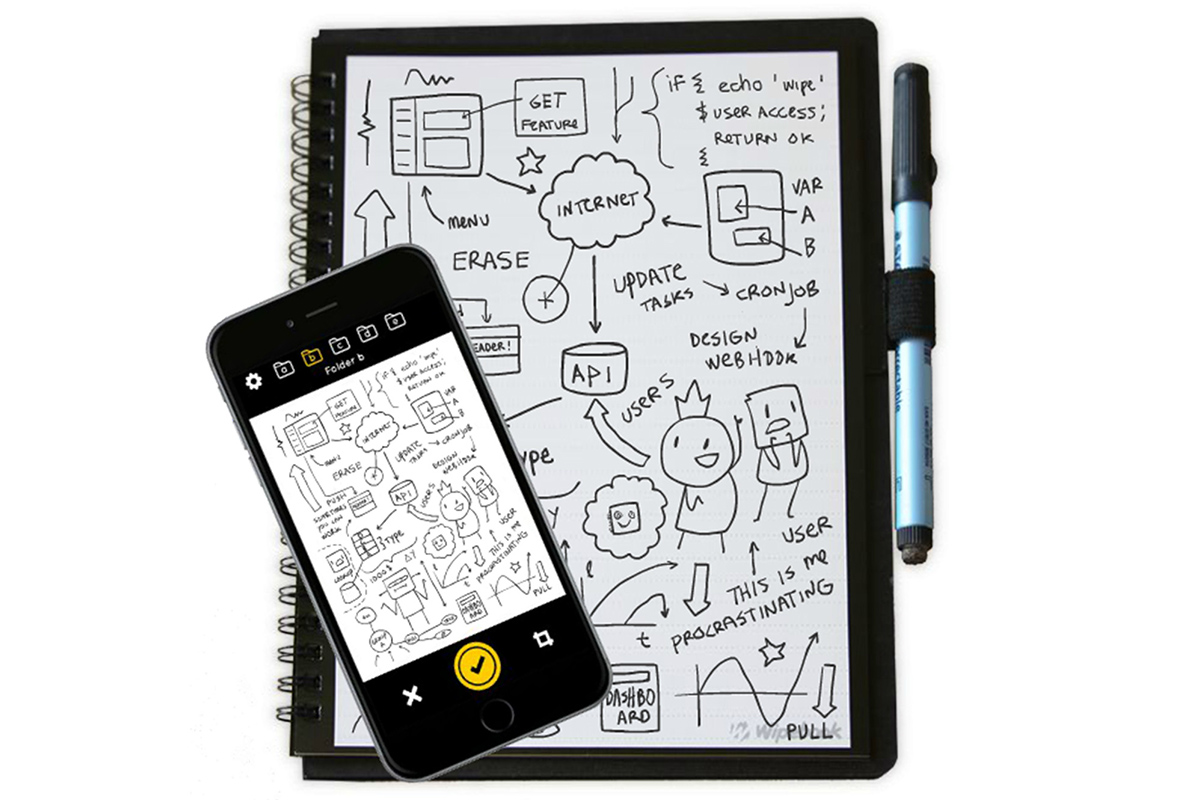 An environmentally-friendly notebook, the Wipebook transforms conventional paper into reusable and erasable surfaces. You can upload whatever you write directly to your favorite cloud services like Google Drive and Dropbox and wipe the pages clean for new ideas. A 2-pack is usually $59, but you can get it on sale for $49.97.
With 3 wireless charging spots and a USB-A port, this charging hub can fuel up to 4 devices simultaneously, including your iPhone, Apple Watch, AirPods, and other Qi-compatible phones and earbuds. It also doubles as a bedside lamp with 3 brightness levels, making it perfect for your bedroom. Formerly $79, you can get it on sale for $49.97.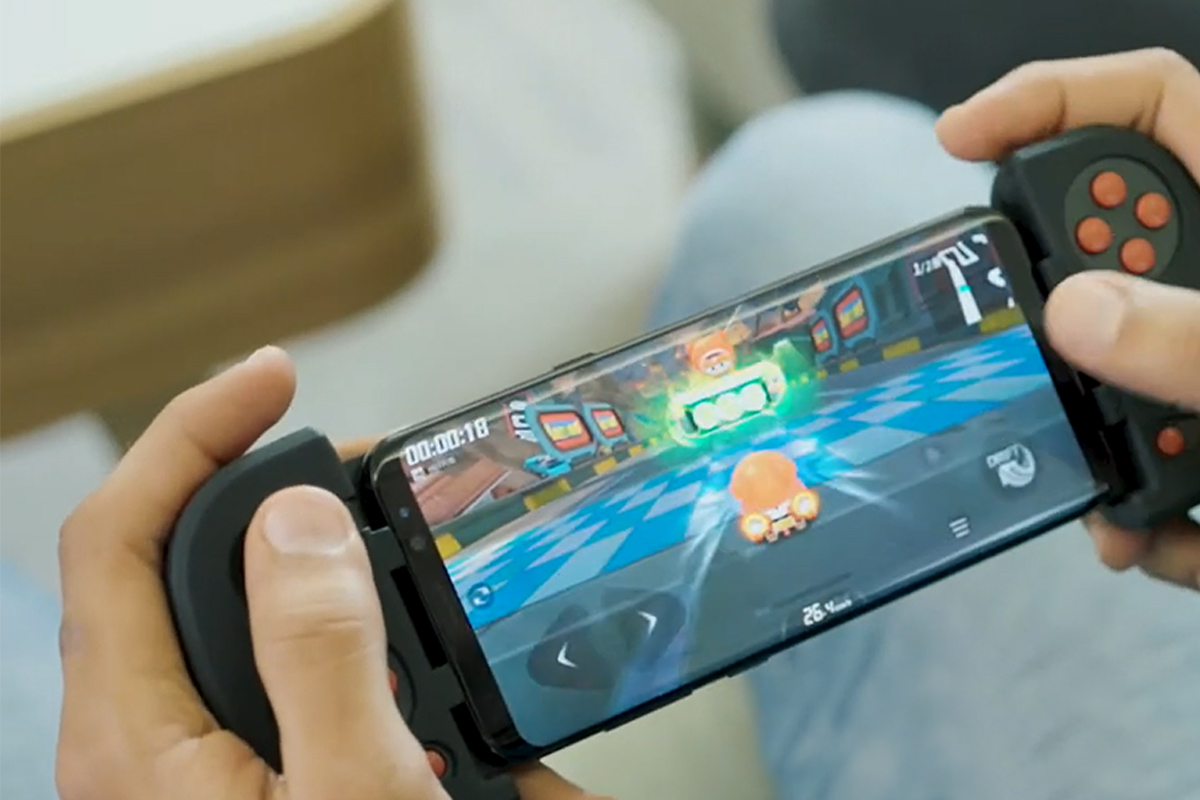 This gamepad is compatible with 10 platforms, allowing you to enjoy your game on your own device. With 2 joysticks and 12 buttons (including A/B/X/Y and trigger buttons), you can map to the virtual buttons on your phone's screen to create the controller of your dreams. It typically retails for $69, but you can grab it on sale for $43.97.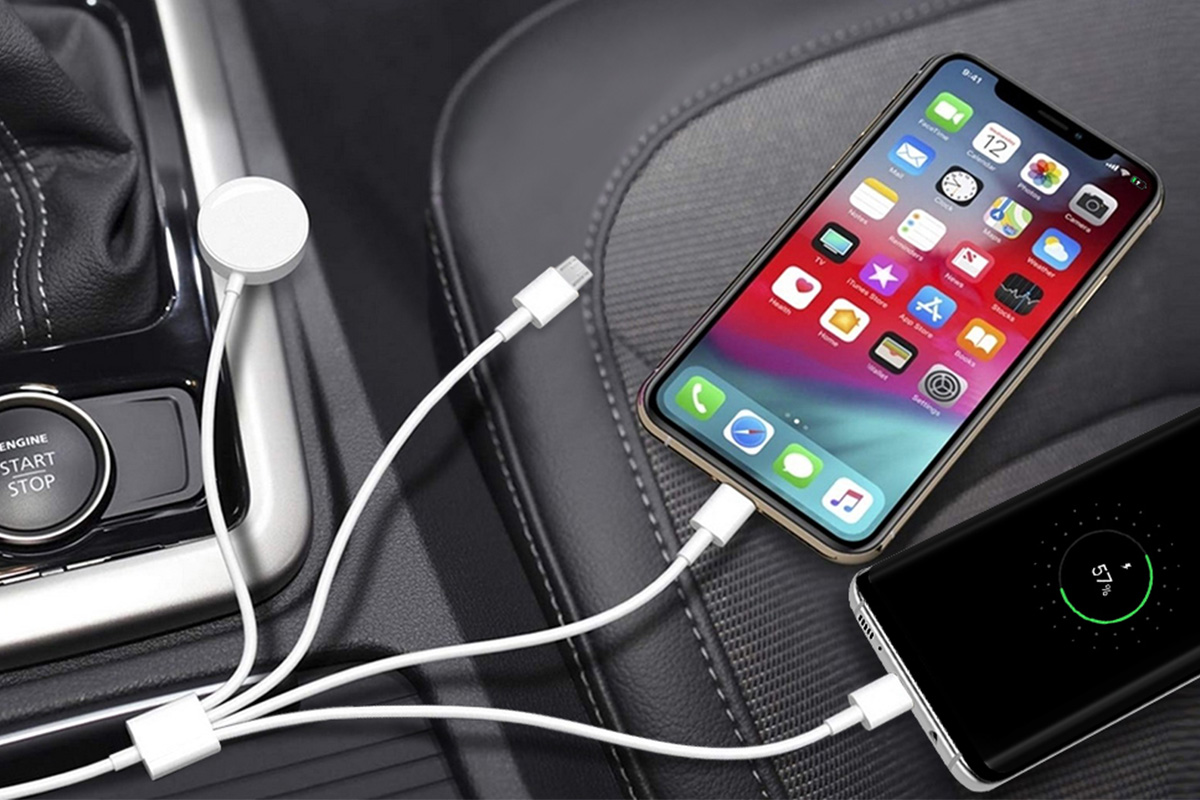 Eliminate desk clutter with this 4-in-1 multi-port and Apple Watch charger that can cater to 4 devices simultaneously. Crafted out of top-quality TPE, nylon braided cable, and aluminum shell, it's built to last. It's normally $34, but you can score it on sale for just $15.97.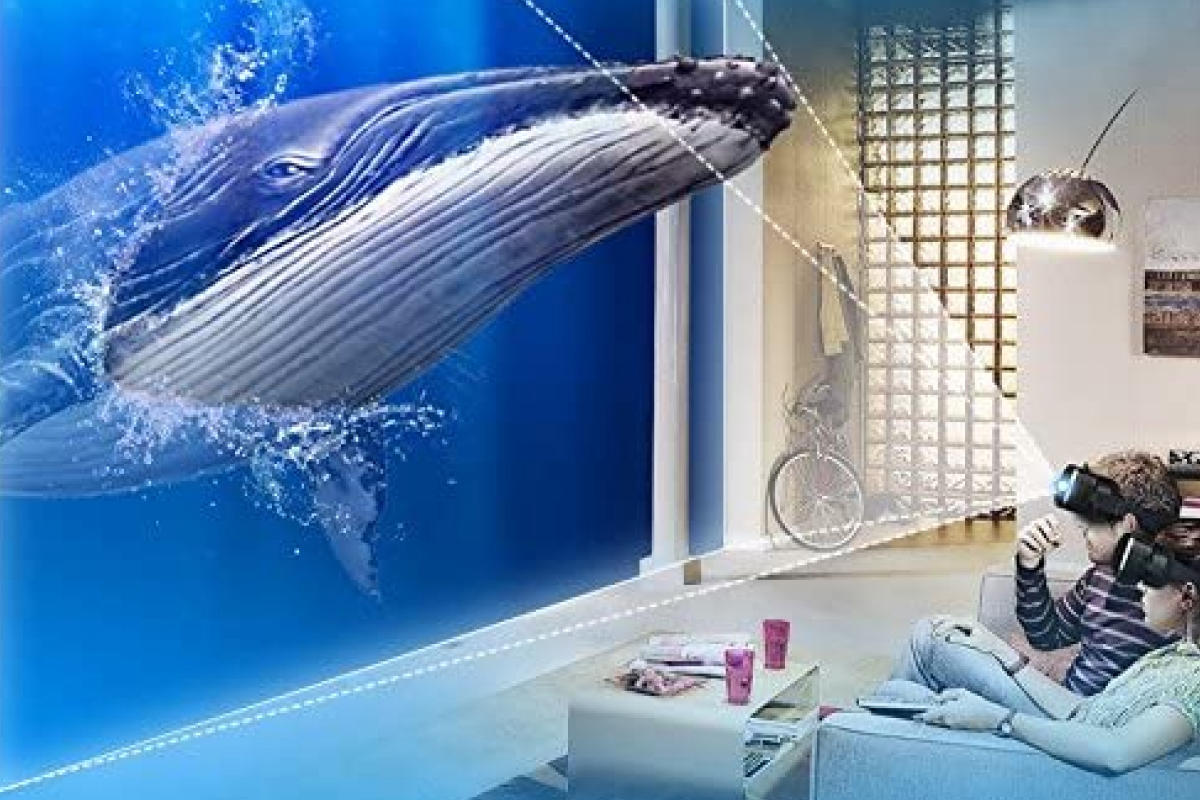 These VR glasses are designed with a wide 102° field of view with adjustable focal length and pupil, allowing you to enjoy immersive 3D movies and games. They also feature an ergonomic design that relieves the burden on the nasal bridge and eyelids, so you can wear them comfortably for as long as you want. Typically $99, you can grab these on sale for only $69.97 for a limited time.
This bundle combines magnets and wireless charging tech to create a multi-functional portable charger that attaches to the back of your phone for 100 percent wireless charging. With a 5000mAh battery, it can charge your phone from 0 to 80 percent in a mere 35 minutes. Normally $75, you can get it on sale for $49.97.
Prices subject to change.